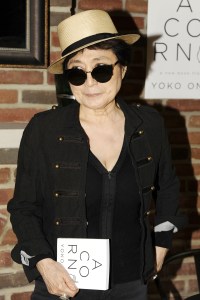 Most famous for her relationship with John Lennon, Yoko Ono has a considerable—if unusual—oeuvre of her own. In 1964, she performed Cut Piece, in which she appeared on stage draped with fabric that she invited audiences to snip away, leaving her nude. Later, she made experimental films centered on human buttocks, and installed Wish Tree in the sculpture garden at the Museum of Modern Art.
Maintaining an empty multimillion-dollar apartment in a Manhattan co-op building would seem a not-unlikely avant garde maneuver for Ms. Ono, and for years she did just that. Ms. Ono's son Sean occupied the penthouse at 49 Downing Street, which Ms. Ono purchased in 1995, only briefly, but an October lawsuit against the co-op board suggested that the unit's vacancy was not a performance art piece. (Ms. Ono claimed that the board arbitrarily blocked potential buyers because they preferred the penthouse empty, rather than occupied by a family with children.)
That brouhaha, however, seems to have settled. The apartment, listed most recently for $8.99 million, has just entered contract, according to Sotheby's, where it was listed with Paula Allen. (Sotheby's offered the unit for the same price in July, and it reappeared in November—apparently following the resolution of courtroom hostilities—asking a mere $6.5 million.)
Occupying a former stable, the co-op sprawls some 5,700 square feet, taking in light from all four cardinal directions. Exposed brick, soaring ceilings, and wooden posts and beams recall the space's equestrian history, and combine with vast white walls and hardwood floors to express in superlative fashion the luxurious rustic chic widely associated with upmarket downtown lofts. A personal entrance and garage, the listing suggests, lend the unit the "privacy of townhouse living in a classic loft building." It's something of a wonder that the apartment's first-floor studio, elevator, library, terrace and greenhouse could not entice Sean Lennon to spend more time there. Then again, he surely has always had his pick of toys.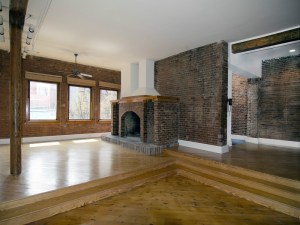 Ms. Ono, for her part, has long lived in the ultra-exclusive Dakota, on Central Park West. At 80, she is perhaps irrevocably attached to that building's old-world charms—however egalitarian the rhetoric of her artistic endeavors. (It is, too, the place she shared with John Lennon. And sentiment still counts, even in the cold hard world of super-luxury real estate.)        
The property's new owners remain for the time being a mystery. In light of the apartment's price point, though, it is entirely possible that they count horses among their collections. If so, they will of course need to board them somewhere other than their new stable. Given the co-op board's feelings about having youngsters on the premises, we shudder to think what they might say about ponies.