The Brooklyn Electronic Music Festival is fanning out over Williamsburg this weekend for its sixth—and most impressive—annual installment. The event, which began as the North Brooklyn underground dance music scene was just coming into its own, presaged and can now capitalize on the immense newfound popularity of its broadly defined genre and a spate of clubs that recently opened in central Williamsburg.
But BEMF has admirably maintained a sharp focus on niche acts even as electronic music has become big business and produced major new stars.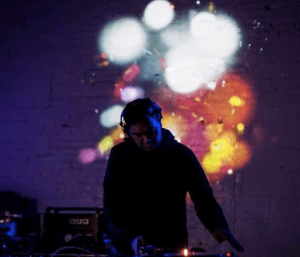 That's not to say the festival is without marquee names. A pair of British dance music institutions give a boost to BEMF's cred this year. Progressive house champ John Digweed put Output's much-vaunted Funktion 1 soundsystem to the test last night. And dance music elder statesman (and BBC radio host) Pete Tong makes a somewhat rare New York appearance tonight at the Music Hall of Williamsburg.
Mr. Tong usually plays the much larger Pacha, so take advantage of this intimate gig. Mr. Digweed, meanwhile, is beloved in New York thanks to his near-mythic monthly residence (with Sasha) at the long-shuttered Twilo, a club whose balls-to-the-wall four-to-the-floor ethos Output emulates.
The 10-month old Wythe Avenue venue has been on a major roll.  Hometown favorite Francis Harris (also know, at times, as Adultnapper) of the ascendant Brooklyn label Scissor & Thread, has been in constant rotation. Label mate Anthony Collins has frequently joined him behind the decks when the duo perform under the Frank & Tony moniker.
Output has also recently hosted steely techno ace Marcel Fengler and hypnotic house music queens Steffi and Cassy, all three of them emissaries from Berlin's revered Berghain/Panorama Bar. Cassy has a residency at Output, and a recent profile hinted a possible move to New York, which would delight local heads.
Should Output's size overwhelm, the pint-sized Cameo Gallery won't disappoint tonight with a lineup including JDH, a local boy in a sea of foreign names at the festival. And those seeking more esoteric beats should head to the scrappy 285 Kent for tonight's show by Actress, whose album "R.I.P." raised quite a few eyebrows last year.
The quirky Norwegian disco DJ Todd Terje was scheduled to help close out the festival at Output tomorrow night, but sadly is no longer on the bill. Instead, check out another Brit, Star Slinger, for equal doses of house and hip-hop at Brooklyn's new capital of dance music.
Click here for the full BEMF schedule.