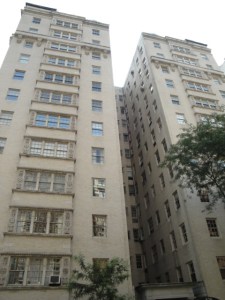 Since 1995, Frederic Fekkai hair-care products—PrX Reparatives Shampoo: 16 oz. for $49; Ageless Overnight Hair Repair: 3.4 oz for $195—have graced the glass shelves of custom-tiled Upper East Side steam showers. Mr. Fekkai, the eponymous brand's founder, also got his New York start in that neighborhood, when in 1989, Bergdorf Goodman invited him to open an on-site salon in their Fifth Avenue flagship. (Mr. Fekkai is now the proprietor of the world's largest salon, the Frederic Fekkai salon, also on Fifth Avenue.)
But has the French-born stylist's romance with the area gone sour? Well, according to city records, Mr. Fekkai has just sold his three-bedroom co-op at 829 Park Avenue for just under $3 million. For the sake of the Real Housewives, we hope he does not plan to go far. 
Listed with Leonel Piraino and Maximiliano Ojeda at Douglas Elliman, the duplex occupies a corner spot in a limestone co-op just two blocks from Central Park. Southern, northern and eastern exposures combine with a wood-burning fireplace to give the co-op both light and warmth, and there is a maid's room on hand, should the new owners—John and Elizabeth Santoro—require 24-hour service. Not to mention three bathrooms which are roomy enough for the master tonsure to have attended to the illustrious manes of his many important clients. Fortunately for the Santoros, Me. Fekkai was willing to agree to something of a trim on his $3.2 million asking price.
Alas, the building will lose some of its red carpet luster with the departure of Mr. Fekkai, who is something of a fixture on New York society pages in addition to coiffing the tresses of Victoria Beckham, Tyra Banks, Claudia Schiffer, Mischa Barton and Debra Messing, among others. As his former wife, the art dealer and ex-model Elizabeth Shiell said when the pair split after just a year of marriage:  "You're living with a man who's surrounded by beautiful women." Poor Mr. Fekkai.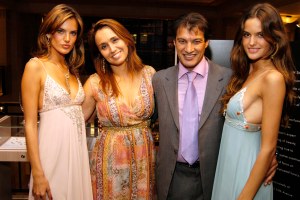 Mr. Santoro is an accountant by trade, and we can only guess that in the coming months, the scene at 829 Park will be somewhat quieter than during Mr. Fekkai's tenure. (Although the duplex's drains will probably be glad of the change.) In the years since his divorce from Ms. Shiell, the stylist has appeared with Reese Witherspoon in Legally Blonde 2: Red, White & Blonde—no word on whether he did the coloring—and married again, this time to Yves Saint Laurent PR director Shirin von Wulffen in a ceremony at an 18th century German manor.
But whatever the building loses in pizzazz with Mr. Fekkai's departure, at least his old unit retains the deft touch of the master stylist, known for his ability to suss out a subject's personal look rather than sticking them with a "signature cut."