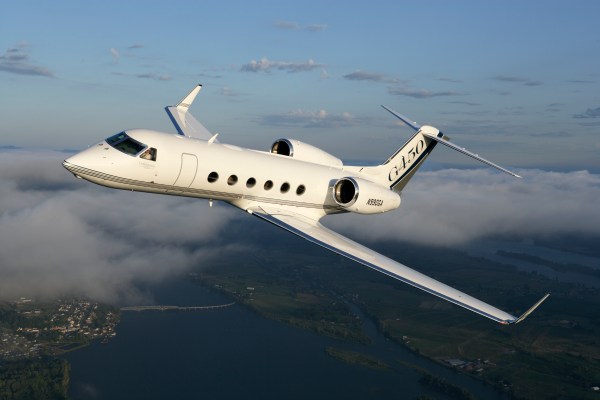 Private jets are a necessary accessory. They're how you distinguish the rich from the merely wealthy. And, for that matter, the decent from the indecent.
I still remember trying to mask my overpowering delight the first time I flew private. I will admit that it did not come naturally to treat the pilot as a driver, as my hosts did. I felt a pang of egalitarian embarrassment when the co-pilot, for lack of a steward, emerged from the cockpit 30 minutes into the flight to serve us our crudités.
But I didn't mind the crudités. It sure beats peanuts.
The only aspect that even approached being a negative in the whole ludicrously comfortable experience occurred about two hours into the cross-country flight: my hostess got bored.
"So, tell me more about you," she said in a tone of barely restrained noblesse oblige. The hermetically-sealed cabin suddenly felt like a police interrogation room, as I stuttered through the details of my small-one-bedroom life, trying desperately not to apologize for not being a billionaire.
Hang around enough society folk and you realize they have hair-trigger ennui thresholds.
Those who keep a private plane waiting on the tarmac can afford to bring their outsized sense of entitlement—and accompanying misbehavior—along for the flight.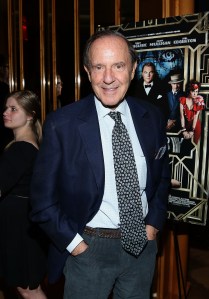 Take Mort Zuckerman. The bachelor billionaire—and owner of the New York Daily News—was the source of gossip among his own journalists for his plane game.
At the 2005 wedding of oilman Bill Koch to Bridget Rooney in Colorado, guests reported that more than one attractive friend of the bride was invited to hitch a ride back to New York on his Falcon 900 (since upgraded to a Gulfstream G550). Needless to say, the item didn't make the paper.
Some private fliers prefer to transfer their affections to the staff. Shopping mall billionaire Alfred Taubman—who was jailed for 10 months in 2002 on a price fixing conviction from when he owned Sotheby's—was hit with a $29 million sexual harassment suit by his private plane's flight attendant last December.
In court papers, Nicole Rock claimed that over the six years she worked on Taubman's silver Gulfstream IV, he groped, fondled, licked and even tried to perform oral sex on her. Taubman denies the allegations.
IAC chairman Barry Diller—who is happily married to designer Diane Von Furstenberg—manages to avoid similar temptation by preferring to employ strapping, male attendants on his Gulfstream II. But he is a famously rigorous boss. One young man I know who applied for the position was warned that his predecessor had been let go for forgetting the collar stays in his shirt.
"Naomi Campbell was once so late to the plane that they were about to cancel the flight," a source told me.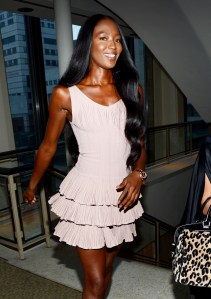 "When she finally came on board she said, 'don't worry, I'll just bat my eyes at the pilot and we'll be fine.' The pilot turned out to be this gorgeous blond who could have been a model herself."
Nightlife impresario Max Burgio, whose recently-opened lounge B & Co. hosts celebrity pals like Gerard Butler, Helena Christensen and Gina Gershon, says it pays to play nice when you're a guest on the jet.
"I fly privately usually around five, six or sometimes up to 10 times a year with friends," he says. "The catch is that you have to adhere to your host's travel schedule, board and takeoff depending on their plans."
Not everyone is so considerate. One tipster remembered the time novelist Jay McInerney invited himself aboard a friend's plane after a big society event in Florida for the jaunt back to Teterboro.
"The plane was full!" Says the source, "But Jay turned up with his luggage at the airport and talked his way on board."
It's hardly the worst thing anyone has done. I remember thinking I had made it as a young columnist the day Harvey Weinstein, displeased with a story, called from the Miramax jet to yell at me.
The pilot made him hang up as the plane descended into Los Angeles, but as soon as they were on the tarmac, he called right back to continue the harangue.
It felt like being spit on by Apollo as he passed overhead in his flaming chariot, and it was wonderful.