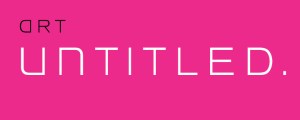 The following email from UNTITLED., another art fair taking place in Miami during Art Basel in December, landed in our inbox today:
"The UNTITLED. team is extremely grateful for your interest in our 2013 fair. It appears there was an unfortunate malfunction with our email provider which sent a VIP email, meant for our previously determined VIP list, to our entire mail list. While we cannot extend VIP access to you this year, we would like to encourage you to apply for VIP status for next year's UNTITLED. fair, which will have even more exciting VIP events planned."
Oh no! Some people who didn't deserve free champagne were going to get free champagne! Those bastards!
They also would have gained access to "a special preview benefit for the Elton John AIDS Foundation and the Marina Abramovic Institute."
But these people aren't special! Get these un-special people out of here! This AIDS benefit was supposed to be exclusive and special! I'm the only special person here!
UNTITLED., according to its web site, "is an innovation of the traditional art fair model for international galleries and nonprofit art spaces with a focus on emerging and midcareer contemporary art." Really folks, at this point, what's not to love about the art world?