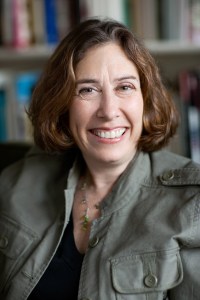 "It so pisses me off."
On a Friday afternoon earlier this month, Deborah Solomon was reclining on a sofa in her Upper West Side apartment complaining about the Metropolitan Museum of Art. For years, she has been telling the Met to hang one of its Norman Rockwells, a 1943 study for his classic Freedom of Speech, which shows a lone man rising to speak in a crowded room ("It's a good one!"), but they are not so eager to accommodate her request. "Every time I see Tom Campbell, he runs away from me," she said, speaking of the museum's director.
Rockwell and his perky scenes of Boy Scout-approved living have been deeply unfashionable with most curators and critics for decades, but Ms. Solomon makes a valiant case for him in a new biography, American Mirror, just published by Farrar, Straus and Giroux. She positions him as a progenitor of Pop Art and photorealism and finds quite a bit of darkness in his work and his life. It's Ms. Solomon's third book and arrives just as she is returning to work as a practicing art critic ("my spiritual or intellectual home"), on WNYC. It took more than a decade to finish, a stretch prolonged by her not-uncontroversial reign as the "Questions For" columnist at The New York Times Magazine from 2003 to 2011.
"I did all of my interviewing in this house for The Times, because I'm too lazy to go out," Ms. Solomon said, bounding around the long, spacious apartment, which she shares with her husband, the infectious-disease specialist Kent Sepkowitz.  She's 56 but has the energy of someone in her 20s. First, we looked at her art.
She has, among other things, an Arthur Davies drawing, a Christmas card from Lee Krasner and Jackson Pollock (the subject of her first book, published in 1987, "which I don't like, no, don't bother"), a Walter Robinson painting, a Frank Stella print and photos by Gregory Crewdson, Robert Polidori and Jean Baudrillard. She inquired about that last one, a sort of cheesy snap of a shadow-strewn desk, while interviewing the philosopher—"This is very bad as a reporter"—and he asked for $3,000. She got it for half that. "I said, 'You don't have a market! That's a little bit much! Have you ever sold a photograph in your life?'"
Ms. Solomon announced that, before we began, she'd interview me. I thought this was a joke. It was not. "Your parents are divorced? Oh! That's always so hard. I'm sorry. Oh, it's good. O.K. Couldn't your dad get a job on the East Coast? You don't worry about [your mother] too much, or do you? No. No?"
Her own parents have been married for decades and ran a Madison Avenue resale gallery together for almost 40 years. She grew up around art and started reading criticism at a young age. Her favorite critic was the late Hilton Kramer, the acerbic conservative in The Times.
"I loved Hilton," she said. "I was very moved by his rigor. Here I am in an art family, right? And he's an art critic, so you could see it as kind of Freudian. He's combining my love of art with my need to rebel against my immediate environment, O.K. But you don't need Freud to tell you that!"
Kramer, who became The Observer's longstanding critic after his stint at The Times, reviewed Ms. Solomon's Pollock book in Art & Antiques magazine. At a press preview at MoMA, she introduced herself, and he asked her to write for him at The New Criterion.
"It wasn't quite the neoconservative screed that it became later on," she said. "It was still—people who were interested in criticism were there." Kramer eventually tossed her out over a piece she wrote about the (still-underrated) abstract painter Elizabeth Murray in The New Times Magazine. "He sent me a note saying, 'Why would you write about that junk?'"
"They were so wacky," she said. "They had their own fantasy of what culture should be." In 1994, she visited the journal's longtime publisher, Sam Lipman, on his deathbed. "He said, 'Just promise me one thing—promise me you'll never write for New York magazine.'"
Ms. Solomon's second book project was a biography of Joseph Cornell, the American Surrealist, who's known for his intricate miniature wunderkammers. It was published in 1997 as Utopia Parkway, and she still likes it. "That one's like Rockwell," she said, "where I really just immersed myself in detail. They were very similar as figures"—obsessive and eccentric personalities and sexually repressed. (Cornell was fascinated by women but lived with his mother in Queens and died a virgin; Rockwell was married three times, but his paintings and journals are rich with homoerotic content, as Ms. Solomon delights in spelling out in her book.)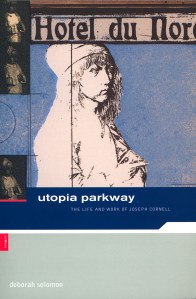 What's with her interest in psychosexually complicated white men? "I know. I know. Really," Ms. Solomon said gravely, before perking up. "The quest for American innocence. I mean they both, Cornell and Rockwell, were very caught up in this quest for a vision of innocence, which Cornell found in the European past and which Rockwell found in the American past, of barefoot country boys and colonial times."
As far as she can determine, though, his interest in boys never crossed over into anything inappropriate. She interviewed former models, including the man who posed, at age 8, with his pants partially lowered, for a doctor's office scene, but she never heard anything untoward. "I feel like in this age any researcher and writer is obligated to make sure that no children were harmed in the making of this painting," she said. (She writes in the book, "In a way, Rockwell was Humbert Humbert's discreet and careful twin brother.")
Though Ms. Solomon has to be one of the most published interviewers in the world, she doesn't have a tremendous amount of faith in the practice, when dealing with history, which sometimes puts her at odds with her colleagues.
She's part of a book group with other biographers, including Alan Brinkley and Robert Caro, led by the classic scholar Daniel Mendelsohn, in which they read The Iliad and The Odyssey. One day, Dr. Mendelsohn brought up the opening of The Odyssey, which has various characters discuss Ulysses before we meet him. "Don't you think it's brilliant?" he asked.
"And I said, probably stupidly, 'I never put that much stock in oral testimony. I'm more of a documents person. Where are the letters? I want to read letters,'" she explained. "I feel like oral testimony has to be sifted so carefully that by the end you don't end up with much." People forget and confuse details, but by delving into census records, written records (she got Rockwell's three children to open his counseling files about a year ago, then rewrote her already submitted manuscript) and small-town papers.
Ironically, one of her favorite biographies is James Lord's Giacometti book, which prompted many of the sculptor's friends to take out an ad in The New York Review of Books to say it was full of lies. "I think it is as great as a biography can be, and he probably made a lot of it up," she said. "But at least he had a vision and he sustained it. I don't think he did any research—it's very different from what I do."
She has been able to dig up some juicy stuff using those sources, including the backstory of an egregiously unethical retrospective that Rockwell's dealer convinced the Brooklyn Museum to host late in the artist's life (Rockwell was not enthused), and details surrounding the strange death of one of his early models, Billy Payne—whom he discarded for younger boys. Payne died after falling off a roof on New Year's Eve. A paper reported that he climbed up to play a trick on a girl in another room. Rockwell mangles the details of his death in his autobiography, which is rife with errors, chronological and otherwise.
"I stopped criticizing his wrong dates, because I thought, you know, biographers are such party poopers," she said. "But I was so annoyed that he made so many mistakes about Billy." Rockwell misspells his name, misses his age by three years and even says he died a few days after the fall even though he was hospitalized for almost two months. "I thought: Did he visit him in the hospital? What happened? I was just so tortured by that."
"If I had just an hour with [Rockwell], I think I could just unravel every mystery," she said later.
For her next book, she wants to write about someone a bit more contemporary. "Someone I could talk to."
"I'm so tired of having to interview the dead," she added. "You know, they're just not that forthcoming."