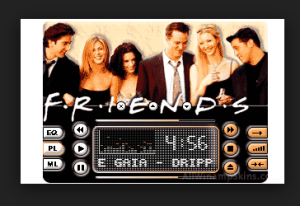 Remember Winamp? It was your first MP3 player, fully customizable and used primarily for listening to Lumidee? Well, now it's dead.
After 15 years of stocking Winamp to appease your questionable taste in music, parent owner AOL is shutting down the service next month. It's going to be a dark day on Dec. 20 for the few subscribers left when Winamp's website and other services will become a distant memory for the Internet's early users.
The service, which was purchased by AOL from Nullsoft for a whopping $80 million in 1999, was one of the first popular MP3 players used online. Its general manager Rob Lord blamed AOL for not molding it into a powerhouse akin to iTunes or Spotify: "There's no reason that Winamp couldn't be in the position that iTunes is in today if not for a few layers of mismanagement by AOL that started immediately upon acquisition," he said last year. 
If this trend continues, the writing is probably on the wall for BonziBuddy.