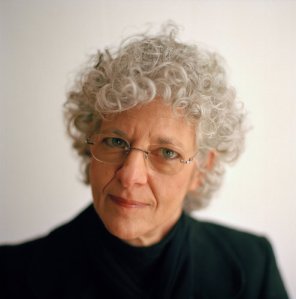 Ann Freedman, the former director of the defunct Knoedler & Company gallery, who is currently involved in seven lawsuits for allegedly selling forged paintings, has settled a defamation lawsuit against Marco Grassi. The suit arose after comments Mr. Grassi made in a New York magazine article about Ms. Freedman from August. The offending passage:
"This has ruined one of the greatest galleries in the world. It has trashed a lot of people's money. It seems to me Ms. Freedman was totally irresponsible, and it went on for years," said Marco Grassi, owner of Grassi Studios gallery on the Upper East Side and a well-known expert on Old Master paintings. "Imagine people coming to someone and saying every painting you sold me is a fake. It is an unthinkable situation. It is completely insane. A gallery person has an absolute responsibility to do due diligence, and I don't think she did it. The story of the paintings is so totally kooky. I mean, really. It was a great story and she just said, 'this is great.'"
Glafira Rosales, the dealer who brought the forged works to Ms. Freedman's gallery, pled guilty in September to charges, including wire fraud and filing false tax returns, related to the ongoing investigation of the sale of fake works by Knoedler. Mr. Grassi, according to The Art Newspaper, has retracted his statements: "Regretfully, I made these comments without having full knowledge of the facts about Ms Freedman's diligence, including the many years of research conducted about the provenance of the works or the many scholars, museums, conservators, and dealers to whom she had shown the works. I therefore retract my comments and apologise for any harm they may have caused."
In the New York article, Ms. Freedman referred to herself as "the central victim" in the case.