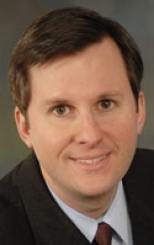 The Atlantic County Republican chairman doesn't agree with a GOP Assembly lawmaker's decision to concede his race.
Chairman Keith Davis issued a statement shortly after Assemblyman John Amodeo (R-2) conceded his race to his Democratic opponent.
"I respect John Amodeo and admire his record of public service. But I strongly disagree with his decision to concede today," Davis said.
"This election is littered with mistake after error after flaw," he said. "It's gross incompetence or worse. The discrepancy between voting authority tickets and the machine count suggests that this election has been anything but honest and fair."
Democratic Northfield Mayor Vince Mazzeo is slated to be sworn in next month.
Amodeo announced in a statement earlier today that he congratulated "Mazzeo on his successful campaign" and wished him luck.
Davis referred to Mazzeo as becoming the district's "accidental assemblyman" and called for an investigation into the "flawed election."