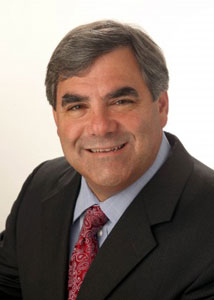 Atlantic County Surrogate Jim Curcio has been suspended from his duties for two months for violating codes of judicial conduct for driving drunk and engaging in partisan politics, according to court documents.
The state's Supreme Court issued the suspension without pay following a 2011 complaint against the surrogate for engaging in "partisan political campaign activities" and a subsequent drunken driving arrest. Curcio was also ordered to continue to participate in an alcohol treatment program.
The case was reviewed by the state's Advisory Committee on Judicial Conduct.
In August 2011, Curcio was accused of engaging in a partisan campaign on behalf of Assemblyman Chris Brown, (R-2), while serving as an Atlantic City surrogate. Curcio subsequently conceded he served as a host committee chairman for a fundraising event in support of Brown's Assembly campaign.
In September 2012, Curcio pleaded guilty to driving while intoxicated after being charged the previous spring for refusing a breath test.
It was his second DWI conviction in as many years.
Curcio previously pleaded guilty to driving while intoxicated in 2010.