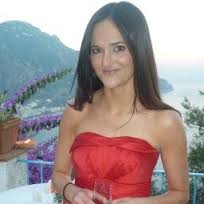 The latest Eliot Spitzer controversy may just steamroll a promising spokeswoman's next big move.
Mayor-elect Bill de Blasio would not confirm to reporters today whether Lis Smith, the spokeswoman two tabloids say is now in a relationship with her old boss, ex-Gov. Eliot Spitzer, would stay on board past his transition and join his administration.
"I respect Lis as a professional but I also respect her right to privacy, so I'm not going to get any further into it," Mr. de Blasio said at a Williamsburg warehouse this afternoon, where he was unveiling his chief of staff and deputy mayor for housing and economic development. Ms. Smith, who typically staffs Mr. de Blasio for appointments, was notably absent from the event.
"She's going to stay with you?" a reporter pressed.
"Again, first I respect her right to privacy. Second, this to me is, like any other personnel question, we're in a transition and we have … a way of doing things, when we're ready to make an announcement, we make an announcement," Mr. de Blasio replied. "And so with all of the folks who are being looked at and are gonna be considered when time comes, we'll have an announcement about everybody but I don't get into the process."
Mr. de Blasio stifled another question about when he first heard the news that Ms. Smith, who was brought on during the final stretch of the campaign, was seeing Mr. Spitzer–for whom she worked during his failed comptroller campaign.
Last night, the Daily News and the New York Post both reported Mr. Spitzer, who is estranged from his wife and more than 20 years Ms. Smith's senior, was dating the spokeswoman, who also worked on President Barack Obama's re-election campaign.
Ms. Smith has long been considered a favorite to land the job of Mr. de Blasio's press secretary, but it is now unclear whether the mayor-elect, who has been riding a tide of good will as he prepares to enters office, wants to endure an extended Spitzer-related controversy.
"I don't get into how the process is done. When it's announcement day you'll know," he added.