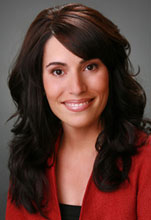 TRENTON – State lawmakers want to ensure school superintendents can't directly profit based off the placement of special education students.
The Senate Education Committee unanimously released legislation this morning, S3076/A3997, that would prohibit school superintendents from receiving bonuses based on the number of special education students enrolled in out-of-district schools.
According to the bill, local boards of education would be prohibited from including a provision in a superintendent's contract that offers bonuses for placement of special education students.
"The intent of this bill is to secure and close a loophole … where there could be potential bad apples," said the bill's sponsor, Sen. Teresa Ruiz (D-29), describing the bill as a "proactive, preventative measure."
Assemblywoman Caroline Casagrande (R-11) is the bill's Assembly sponsor.