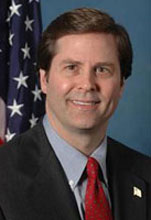 TRENTON – New homes in New Jersey could be required to come with fire suppression systems, according to legislation that cleared a Senate panel Thursday.
The Senate Community and Urban Affairs committee voted to release legislation that would require fire suppression systems be installed during new home construction of single and two family houses. According to the proposal, certificates of occupancy will not be issued for new homes until code enforcement signs off on the fire suppression system.
The bill, S2273 and A1570, cleared the committee following a 3-0 vote with one abstention.
The Senate bill is sponsored by Sen. Donald Norcross (D-5) and Assemblyman John Wisniewski (D-19) is the sponsor in the lower chamber.
Opponents to the bill argued during brief testimony that the cost to install the systems will simply increase the cost of living in the Garden State for middle class residents.
Sen. Jeff Van Drew (D-1), the committee's chairman, told opponents he understood their concern, despite ultimately voting in favor of the proposal.
"It is a difficult choice because of the fact of being concerned about cost," he said, explaining he's "gone back and forth on" deciding whether to support the bill.
"I err on the side of safety and caution, and human life," he concluded before supporting the measure, adding, "These are the difficult decisions that we have to make up here."
However, other Democratic lawmakers, including Sen. Brian Stack (D-33), declared human life trumps the cost to install sprinkler systems in new homes.
"I don't see how you could look at the cost here," said Stack, who represents densely populated Union City.
"It's not a difficult decision at all," he said. "You're talking about saving someone's life here."
Sen. Sam Thompson (R-12) abstained.
"I think I'd rather leave it to the homeowner to make the decision," Thompson said.
In January, the full Assembly passed the legislation largely along party lines following a 44-30 vote.