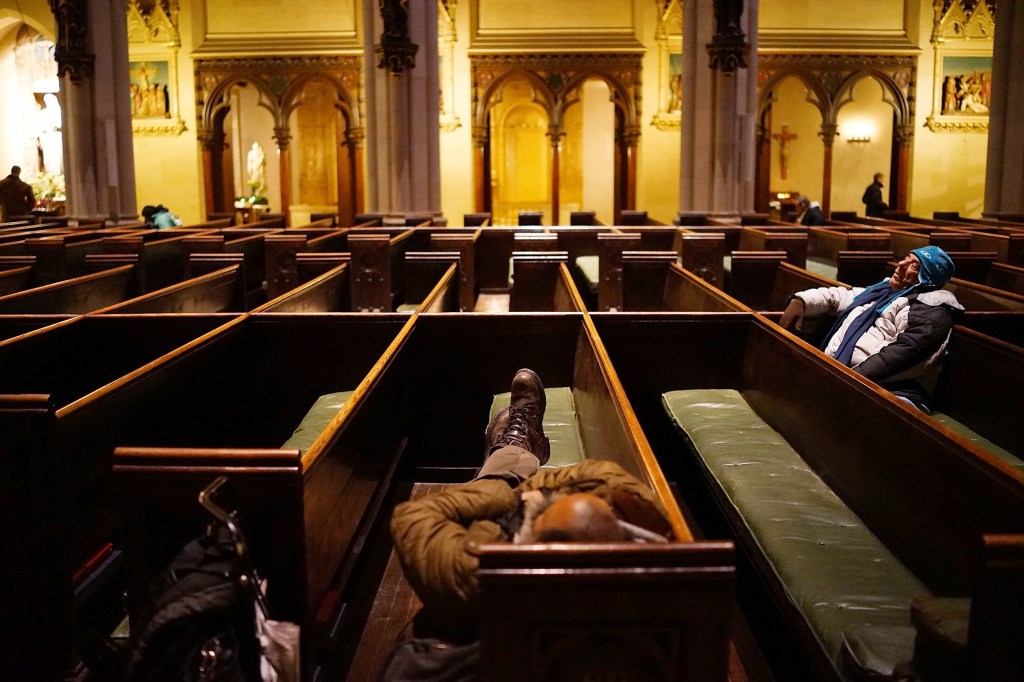 After The New York Times published an emotional, five-part series on a homeless 11-year-old girl named Dasani growing up in the city's shelters, many New Yorkers reacted passionately. Among them was Mayor-elect Bill de Blasio, who called the status quo unacceptable and vowed last week to change the city's approach when he takes office next year.
Asked today if he was similarly moved by the story, current Mayor Michael Bloomberg told Politicker he'd had a different reaction.
While calling her life story "really quite extraordinary," Mr. Bloomberg insisted Dasani's situation was not representative of the city's broader homeless population.
"Her family situation is extremely atypical. The article implied that all people are treated this way or all have the same problems, and that just is not true," he said at an unrelated press conference. "The average homeless family spends less than two years in shelter and has some employment history; this family did not. This is a sad situation, and we're certainly going to continue to try to help the parents to achieve stability and independence."
"It's fair to say that New York City has done more than any city to help the homeless, and we should be very proud of that," declared the mayor, who went on to express optimism that the city's public schools system would help Dasani break the cycle of poverty.
"This kid was dealt a bad hand. I don't know quite why. That's just the way God works. Sometimes, some of us are lucky, and some of us are not," he said.
The Times report was deeply critical of the city's homeless policies, describing the shelter where Dasani's family lived as a place "where mold creeps up walls and roaches swarm, where feces and vomit plug communal toilets, where sexual predators have roamed" that was unfit for children. But Mr. Bloomberg admitted no fault and proceeded to praise both those who work on behalf of the homeless and the government programs already in place.
"People forget what it was like a dozen years ago. Now today, in New York City, the taxpayers provide those families in need with subsidized health care, child care, job training, shelter, counseling and placement services and temporary cash assistance," he said, emphasizing that "everybody forgets that we do all these things."
After comparing New York's homelessness ratio favorably to other cities like Seattle, Washington, D.C., and Los Angeles, Mr. Bloomberg concluded his extended answer by stating how proud he was of the city's homeless policies over his tenure.
"Just think about that. Yes, we have too many people that we have to do a better job at helping. But the answer is to really take a look and see how well we do versus others. And I couldn't be more proud of—I don't think there's any administration of any city that has ever done as much to help those in need as we have done in this city," he declared. "Should we stop there? No, not at all. But if you are poor and homeless, you'd be better off in New York City than anyplace else."

Addressing Politicker directly, Mr. Bloomberg also took a direct shot at the media: "I think one of the problems is a lot of journalists have never looked around the world—your smirk shows you haven't been outside the country and don't know what poverty means elsewheres."