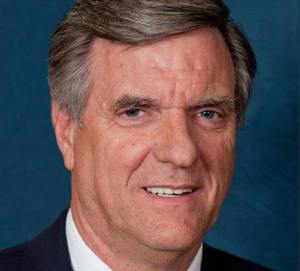 That sensitive combination of male egos and Republican Party politics always runs the risk of self-combusting in Congressional District 3, where Burlington and Ocean counties attempt to share a border and only semi-successfully cohabitate.
Look at what happened in 2008 when U.S. Rep. Jim Saxton (R-3) retired.
Civil War ensued, and the Burlington man who beat the Ocean brand had just enough time to chest-thump over his scandal-bedraggled conquest before getting beaten by the late U.S. Rep. John Adler (D-3) and then self-destructing amid seedy motel room allegations.
Still stung by the 2008 GOP Primary defeat, Ocean Republicans laughed off the meltdown of Medford Mayor Chris Myers as a Burlington blunder, and figured they were even again.
Then Burlington – in redemption mode – put up ex-Eagles offensive lineman Jon Runyan, who looked like just the kind of self-funding, loveable outsized personality who could transcend the fierce Machiavellian dimensions of Ocean County GOP Chairman George Gilmore (pictured, above) and ex-Burlington County GOP boss Glenn Paulsen.
Weary of trying to sell the "This is Finally the Year that Toms River Favorite Son Al Leiter will run" line, Ocean acquiesced, and Runyan beat Adler.
Then Gilmore sat on the 2011 Congressional Redistricting Commission and made sure that when CD3 got slightly more Republican with the loss of Cherry Hill, Ocean County picked up the balance with the installation of Brick Twp.
Then Runyan cried uncle in Congress.
The line for his departure was of the stock, need more time with family variety. But sources close to the congressman told PolitickerNJ.com that Runyan was tired of politics.
His departure caused Burlington County GOP Chairman Bill Layton, Paulsen's protégé, to get on the phone with Gilmore.
"Let's make sure we avoid what happened in 2008," he said.
Gilmore agreed.
The two bosses decided that they would work with each other – and with the Christie Administration when appropriate – to avoid the emergence of two competing candidates from Ocean and Burlington.
They essentially wanted a repeat of Runyan: a no-drama millionaire who wouldn't call them up in a cold sweat begging for cash if and when the Democrats get serious about running for the seat. Unlike Runyan, they wanted whoever emerges as the congressman to do the job for more than four years.
A lot of things could happen, they agreed, they just didn't want a retread of Jack Kelly versus Myers.
At first, the names gurgled into the general GOP bloodstream with no great impact: those from Ocean, including Leiter (but he wouldn't run), former Navy Rear Admiral Mo Hill, veteran Assemblyman David Wolfe; and those from Burlington: Evesham Mayor Randy Brown and former Freeholder Bruce Garganio.
Then a red snapper option emerged: former Bogota Mayor Steve Lonegan, just off a U.S. Senate run, who said he would move to Ocean County to live in the district.
Gilmore was intrigued.
Lonegan is a self-funder, so the Ocean GOP wouldn't have to worry about carrying him. And he was a movement conservative, whose Tea Party loyalties would blunt those county confederates irritated by the amount of power Gilmore concentrates as the head of the establishment Republican Party.
Layton was not intrigued.
Layton, in fact, was peeved at the thought of a Lonegan candidacy, and so was his political mentor Paulsen.
Another name dropped into the mix to offset Lonegan, this one out of the administration: John Giordano of the Department of Environmental Protection (DEP), whose father is well connected financially. He grew up in Moorsetown, so there's a story there.
And he's a mainstream Republican, not a functionary of the Koch Brothers.
Maybe he would be Burlington's self-funding counter to Lonegan.
Then Republicans in Burlington looked at him.
He looks young. Very young. When PolitickerNJ.com asked how young, two sources said he looks 16.
At an Ocean County GOP ball this week, Gilmore entertained rank and file Republicans along with those players eager to flirt with him for the seat.
Lonegan was in attendance.
That infuriated Burlington.
Paulsen picked up a phone when PolitickerNJ.com called and said Lonegan stands for the opposite of everything they try to represent in the Burlington Republican Party.
A source said part of the rivalry between Paulsen and Gilmore comes from Burlington's belief that they built a party organization by defeating the Democrats in charge and did it with real sweat equity. Paulsen and his lieutenants see themselves as blue-collar guys who rejoice in a political fistfight.
They see Gilmore as an aristocrat who presides over a naturally Republican County.
When they heard he threw a "ball" this week, they were high-fiving with derision.
Democrats outnumber Republicans in Burlington so they have an Israeli Army mentality in the organization. Registered Ocean County Republicans outnumber Democrats 103,000 to 69,000.
On Monday in Burlington, Layton has a scheduled holiday party.
Lonegan didn't get an invite.
At this point, two sources told PolitickerNJ.com, if Lonegan and Giordano break through the potpourri of Ocean and Burlington names and counter each other, another name has emerged with real potential.
That's retiring Randolph Mayor and corporate businessman Tom MacArthur.
He doesn't live in the district, which might throw any other party organization into panic mode, but here, with regional egos at work, neither side properly owns him, which means that MacArthur could enter the scene not only as congressional candidate but peacemaker.
Plus, he has a beach house in LBI, so if Burlington originally came up with his name, Gilmore can claim an edge geographically.
He worked the room better than Girodano at Gilmore's bash.
Layton likes MacArthur early.
And after sitting down with the prospective candidate, so does Gilmore.
MacArthur might be the only candidate right now liked by both chairs.
What it means really is that he can largely self-fund.
Larry Weitzner could do the TV for the campaign and keep Ocean happy, a source said, and Burlington-bred Chris Russell could do the mail to keep BurlCo buffered.
There are other considerations, however.
The front office has not yet properly made its own designs understood. Even if Gov. Chris Christie's people don't want to pick the candidate, they want to be involved.
Giordano might still try to move ahead with the formation of an exploratory committee and a boast of dedicated cash.
MacArthur might try to pre-empt that with his own committee.
Then there's Lonegan, who if not stroked, according to one GOP source, could flare up in a GOP Primary and embarrass both Gilmore and Layton.
Another source said that's part of the usefulness of the governor helping to retire Lonegan's U.S. Senate campaign debt. Lonegan would be less apt to turn around and take a howitzer to the governor's organization allies if he feels politically loved.
Their feeling in Ocean and Burlington is they want to beat each other up enough as it is without someone from Bogota landing an extra elbow.