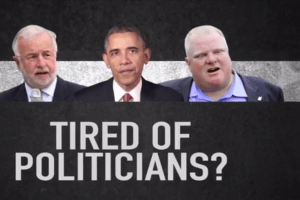 In what might be considered a bit of a stretch, Long Island congressional hopeful George Demos is connecting the Democratic incumbent, Tim Bishop, to infamous Toronto Mayor Rob Ford, who recently admitted to smoking crack and has been caught in a bizarre spiral of over-the-top behavior since.
Mr. Demos's new ad, highlighted this morning by State of Politics, opens with an image of Mr. Bishop, Mr. Ford and President Barack Obama, and asks, "Tired of Politicians?"
The 30-second spot then pivots to Mr. Demos's record: "Then look at George Demos. He's not a politician. George Demos knows the good guys from the bad."
Mr. Demos, who lost the primary for the same congressional seat in 2010, is facing off against GOP State Senator Lee Zeldin for his party's nomination this time around. Mr. Bishop occupies a swing district and is a top target for New York Republicans next year.
View the ad below:
[youtube=http://www.youtube.com/watch?v=tV79DIbl58U&w=560&h=315]