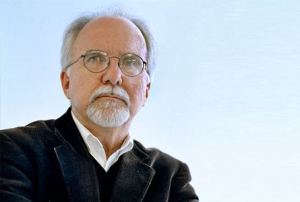 The Center for Curatorial Studies at Bard College, in Annandale-on-Hudson, N.Y., announced today that it has acquired the archive of film and new media curator John G. Hanhardt, who has held positions at the Museum of Modern Art, the Whitney, the Guggenheim, the Walker Art Center in Minneapolis and the Smithsonian American Art Museum in Washington, D.C., over the past five decades. Mr. Hanhardt has donated the material to the school.
The artists represented in his correspondence and files is pretty ridiculous. Here's a partial listing:
Nam June Paik, Charlotte Moorman, Peter Campus, Francesc Torres, Dan Graham, Juan Downey, Bill Viola, Chris Burden, Paul Sharits, Peter Campus, Hollis Frampton, Stan VanDerBeek, Max Neuhaus, William Anastasi, James Benning, Susan Pitt, Paper Tiger Television, Ed Emshwiller, Meredith Monk, Shigeko Kubota, Newsreel, Alphons Schilling, Warren Sonbert, Dieter Froese, Andy Warhol, AIDS Activist Videos, Marlon Riggs, Shu Lea Cheang, Tom Sachs, Beryl Korot, Buky Schwartz, Pepon Osorio, Robert Breer, Yvonne Rainer, Eleanor Antin, Adrian Piper, Joan Jonas, Bill Fontana, Roger Welch, St. Claire Bourne, Ken Jacobs, Gary Hill, Dara Birnbaum, Mary Lucier, Robert Watts.
Pretty wild, right? Naturally, CCS Bard is pleased. "John Hanhardt has made a unique contribution towards our understanding and appreciation of the moving image within a contemporary art context," Ann Butler, the director of the school's library and archives said in a statement. "The donation of the John G. Hanhardt Archives not only complements and contextualizes existing resources at the Center for Curatorial Studies, but also greatly expands and enriches our holdings of materials related to the history of curatorial practices associated with the moving image."