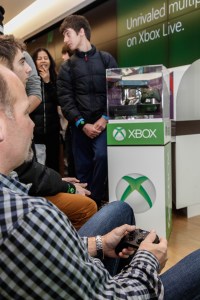 A dad attempting to buy an Xbox One "for his 4-year-old son" on eBay recently had his plans thwarted when he received a photo of the game console in the mail instead of the Xbox itself, the Nottingham Post reports.
The eBay listing did say "photo," the Post says, but the dad in question, Peter Clatworthy, looked it over and thought it seemed like a pretty solid deal before making the purchase. The sellers even had the gall to write "thank you for your purchase" on the back of the photo, he said.
A student, Mr. Clatworthy had been saving up to buy the limited-edition Xbox as a surprise. He has contested the purchase with eBay, and the retail giant is investigating.
He paid 450 pounds for the apparatus, which is $734, the Daily Dot says. If this isn't an argument in favor of buying your kid a stack of children's books for Christmas, we don't know what is.
(h/t The Daily Dot)