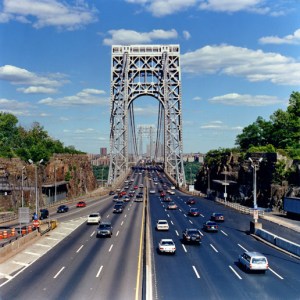 TRENTON – The Port Authority of New York and New Jersey controversy won't go away anytime soon.
Assembly Deputy Speaker John Wisniewski on Thursday announced he has issued seven more subpoenas as part of his continued investigation into the Port Authority of New York and New Jersey's decision to close access lanes from Fort Lee to the George Washington Bridge in September without public notice or explanation.
Documents subpoenaed from the seven people include the man everyone talked about at Monday's hearing: David Wildstein, who already has submitted his resignation, and Bill Baroni, his boss, who testified voluntarily two weeks ago.
These are the top N.J. appointees to the bi-state agency. Wildstein is a former PolitickerNJ editor.
Also subpoenaed are correspondences from the following: Patrick Foye, Executive Director; Cedrick Fulton, Director of Tunnels, Bridges and Terminals; Robert Durando, General Manager of the George Washington Bridge; Paul Nunziato, President of the Port Authority Police Benevolent Association; and Darcy Licorish, Port Authority Police Department
Foye, Fulton and Durando already testified under oath Monday after being subpoenaed to appear before the Transportation Committee.
They all said on Monday that there was no traffic study being done and if there had been one planned, it would not have been conducted in the way the September lane closures were handled.
In a release, Wisniewski said that "We have heard from four key Port Authority officials, yet we still don't have any clear explanation for why and how these lanes were closed without public notice, putting public safety at risk throughout an entire community of our state.
"Mr. Baroni was especially evasive, and subsequent testimony called into question the honesty of his remarks. These documents should provide key insight into whether these lane closings resulted from political operatives who were running amok, or just sheer incompetence. Either answer is unacceptable, but the public deserves to know the truth."
The subpoenas seek emails or other correspondence among these officials.
Wisniewski and other Democrats said on Monday that Baroni on Nov. 25 had said there was a traffic study needed to look into why Fort Lee has dedicated lanes to the bridge, but Foye, the top N.Y. appointee, said there was no study.
"Serious questions remain as to who plotted to close these lanes, who knew of the plans and what the real goal was here," Wisniewski said.
"We know there was no traffic study. We know Mr. Baroni was evasive, unprofessional and seemingly less than truthful.
"We know Mr. Wildstein tried to keep these lanes closings hushed.
"We know Mr. Foye was left in the dark.
"We know Gov. Christie has scoffed at this serious issue. What we don't know is how exactly this happened. These subpoenas for documents are the next step in our investigation and will open the door to more possible subpoenas for testimony."
Wisniewski on Monday called for Baroni's dismissal from the agency.
The subpoenas give a deadline of Dec. 19 to turn over the correspondence.