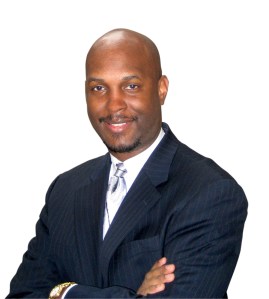 TRENTON – One of the strongest backers of the tuition equality bill that includes financial aid access for undocumented students decried the compromise worked out between the Christie administration and Democrats Thursday.
The bill – expected to receive the governor's signature once the financial aid aspect is gone – would be severely weakened, said Cid Wilson, vice president of the Bergen Community College trustees board.
If one is talking about true equality it makes no sense to deny students' financial aid, he argued today.
Gov. Chris Christie had made it clear he would not support a bill that in his words would make New Jersey an outlier regarding tuition for undocumented students.
"The additional investment from a financial aid standpoint is minor compared to the return in investment on taxes once they have a bachelor's degree," Wilson said. "Why would you spend $18,000 on a student only at the end to not spend the last $2,000 to $3,000 on the student,'' he asked. "It makes no sense."
Other tuition equality supporters expressed similar disappointment.
"We are committed to continuing the fight for state financial aid. Without true equality for all students, New Jersey is upholding a policy of discrimination," said Ana Bonilla Martinez, a member of the Wind of the Spirit immigrant resource center.
"True equality for our community is access to in-state tuition and state aid. That's what the standard is. DREAMers in New Jersey and student leaders are committed to continuing the fight for the full New Jersey DREAM Act," said Giancarlo Tello, a member of the New Jersey Dream Act coalition and campaign manager for NJ United Students.
In a joint statement, DREAM activists said that "When the Governor said he would support the DREAM Act, no one took him to mean he would sign a watered down version of the DREAM Act. It is the height of hypocrisy to ask undocumented students to voluntarily sign up to pay income taxes, and then deny them the services those taxes would help pay for. This is not the message we should be sending to undocumented youth."
Wilson said he recognizes the nature of compromise in politics.
"I recognize that you want to pass legislation that everyone can agree on," he said, but he is aware that "the governor is going to be hard-headed about financial aid, and then we have to find some compromise to make that happen.''
"It is unfortunate if the governor were to stand in the way of real genuine tuition equality.
"These are children who have been in New Jersey, in some cases since they were infants.''