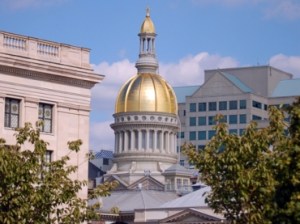 As expected, ELEC tallied independent expenditure spending in the 2013 state elections at an unprecedented $41 million.
"While final numbers won't be available until January, special interest groups spent nearly $41 million independent of parties and candidates on state campaigns,'' said Jeff Brindle, ELEC's Executive Director. "As a result, total spending on this year's state elections reached a record $129 million.''
The legislative races received the lion's share of total spending at $61,838,275 compared to $26,057,077 in 2009, according to ELEC. Independent groups spent $41,143,448, compared to $14,924,270 in 2009.
Brindle said the independent spending spurt led to additional records and milestones as well:
– The nearly $38 million in independent spending on just the gubernatorial and legislative elections (excluding ballot questions) appears to be the fifth highest ever for any state in America.
– The estimated $72.4 million spent on the legislative elections (including independent expenditures) appears to be a new record.
– The nearly $3 million spent to support and oppose a ballot question to raise the state minimum wage was the most ever when inflation is ignored, and the third highest on an inflation-adjusted basis.
– The $5.8 million spent in the 38th legislative district, which still is a preliminary figure, is the fourth most expensive legislative campaign in history.
– For the first time ever, independent groups spent more in one legislative district (the 16th) than the candidates spent themselves.
The majority of direct and independent spending went to those handful of legislative districts where the parties fought hardest for control of the Legislature.
"Nearly $26 million, or 65 percent of the funds spent directly by candidates, went to the top ten most expensive districts,'' said Brindle.
"At least another $10.5 million in independent spending was concentrated mostly on those same districts though inadequate disclosure rules make it impossible to determine exact totals,'' he said. "By contrast, in 2011, the first year when there was significant independent spending in legislative races, the total was about $1.8 million."
While spending totals still are preliminary, he added, the hard-fought campaign in the 38th legislative district cost nearly $5.8 million – currently the fourth most expensive legislative race in state history,'' said Brindle.
"Spending in four other districts also topped $3 million."
LD38: $3,571,821 direct spending; $2,221,136 independent; $ 5,792,957 total
LD1 $2,650,749 direct; $1,998,704 indie; $4,649,453 total
LD2 $3,241,441 direct; $838,560 indie; $4,080,001 total
LD14 $3,193,138 direct; $665,304 indie; $3,858,442 total
LD3 $3,561,806 direct; $186,911 indie; $3,748,717 total
18 $2,544,591 direct; $3,901 indie; $2,548,492 total
21 $2,329,259 direct; $32,000 independent; $2,361,259 total
7 $1,847,684 direct; $394,481 indie; $2,242,165 total
16 $688,566 direct, $1,117,615 indie, $1,806,181 total
36 $1,693,547 direct, None indie, $1,693,547 total
"Independent spending was so prevalent that in the 16th District, for the first time ever, it exceeded the amount spent directly by candidates,'' Brindle said.