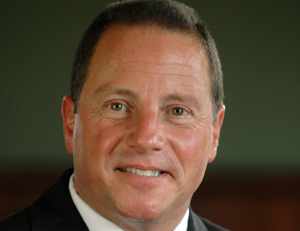 TRENTON – The Joint Legislative Committee on Ethical Standards fined Assemblyman Nelson Albano $500 Tuesday and found he violated the public trust in his conduct regarding a traffic stop in February 2012.
The First District Democrat, who lost his re-election bid in November, was the subject of an ethics complaint alleging that he improperly tried to influence issuance of a ticket during the traffic stop.
The committee and Albano entered into a consent resolution after conferring with counsel Tuesday afternoon. The $500 was the lowest fine that could have been assessed, Albano's lawyer said.
The complaint was brought by Edward Beck of Dennis Township, who did not attend Tuesday's hearing, and the complaint alleged that Albano improperly sought an investigation into the conduct of the trooper, Randy Pangborn, who conducted the traffic stop in which Albano was clocked at 71 mph in a 55-mph zone.
Albano did not attend today's hearing either, and his lawyer, William Harla, had argued to the panel that Albano did not complain to the trooper until after the ticket was actually issued.
Also, Harla had argued that Albano's use later of his stationery to complain about the trooper's conduct did not rise to a level of impropriety. Harla said that at that time Albano genuinely thought "he was treated badly at the site,'' he did not benefit either financially or personally, and later he apologized and paid the fine.
Harla pointed out to the panel Albano's emotional condition at the time. The person who killed Albano's son in a drunken-driving accident was due to be released from prison the next day. The anniversary of the death of Albano's son is next Tuesday, Harla told the committee.
"He is a very decent man who continues to suffer emotional trauma,'' Harla said.
But at the time, Albano tried to get out of the ticket, and then later he wrote to the State Police seeking an investigation into the trooper's conduct.
Later he issued an apology and said he had not expected special treatment.
The legislative committee met in closed session with its counsel and negotiations ensued with Albano's attorney to enter into a consent resolution that ends the matter.