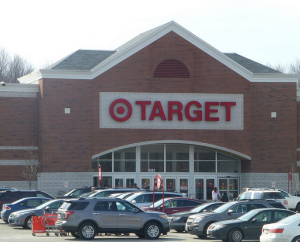 Our joyous weekly visits to Target are now shrouded in fear and crippling anxiety–and not because of the check-out lines. The retailer announced today that a security breach might have compromised the credit and debit card information of 40 million shoppers who frequented the mecca the last few weeks. 
Cyber criminals reportedly stole the data stored on the magnetic strips of banking cars when they were swiped at cash registers at almost all of Target's stores in the United States. The breach happened between the height of Black Friday on Nov. 27 and lasted until Dec. 15, reports The New York Times. 
Krebs on Security, a noted security blog, first broke the news Wednesday after learning about it from sources at two credit card companies. The information obtained by the hackers, including names, credit card numbers and the short verification codes, are enough to create counterfeit cards. Online shoppers were not affected.
In a press release, Target confirmed the breach and that the "issue has been identified and resolved." It advised customers to check their credit and debit statements for unauthorized transactions. Federal officials are assisting in the investigation as the company tries to figure out who was behind the hacking.  
We at Betabeat haven't yet checked our bills, but if our information was compromised, we hope the hackers have more willpower than we do at Target.