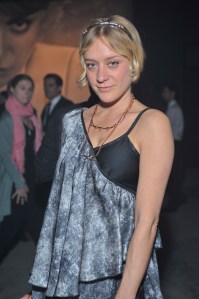 When Chloe Sevigny moved to the East Village in the early 90s, it was still an edgy, bohemian enclave with affordable rents and gritty sensibilities—an area befitting a young actress who made her film debut with the NC-17 Kids, then followed it up with semi and not-so-semi-risque roles in films like The Brown Bunny, American Psycho and Lovelace. Still, the actress has told reporters that she chose her most recent East Village home, which she sold over the summer for $1.76 million, in part because it reminded her of the distinctly un-gritty Darien, Connecticut, where she grew up. And if her latest real estate maneuver is any indication, Ms. Sevigny has preserved her childhood sensibilities. She's just spent $2.05 million for a three-bedroom Park Slope co-op at 9 Prospect Park West, according to city records.
Or is Downtown's fashion darling simply following the pull of a trend-setter even stronger than she is? In any event, after her dim, garden-level place in the Village, seven sun-washed rooms in the pre-war 2,100-square-foot co-op will be a pleasant change. The apartment features a private elevator landing, views of Prospect Park and a chef's kitchen. High-beamed ceilings and French doors in the living room combine with near-ubiquitous molding and hardwood flooring to lend the space the sort of old-world elegance that Ms. Sevigny grew to love during her early years in New England. (It couldn't have hurt the cause of Douglas Elliman's John Cronin, Carter McHyman and John Barnett—who represented the seller—that the apartment's previous owner had a taste for Oriental rugs and antiques; the actress paid $300,000 more than the asking price.)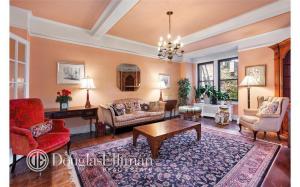 Ms. Sevigny has lately been dating the art director Rene Navarrette, and her new apartment has thrice as many bedrooms as her previous pad. When she spoke recently to Town and Country, she declined even to identify her boyfriend, but made mention of the fact that the co-op building—then unidentified—had a robust population of twins. We doubt that Ms. Sevigny's dramatic talents translate into spontaneous twins-producing powers, but her allusion to the neighborhood's nesting-friendly atmosphere seems to suggest a domestic agenda.
The white-glove co-op building forbids dogs, which might put a damper on a Connecticut native's vision of the ideal family life, but with Prospect Park just across the street, Ms. Sevigny will be able to get plenty of canine interaction.