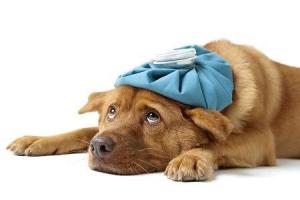 Most people try not to think about the germs that lurk on every railing, banister and doorknob. But one company, Sickweather, is determined to remind you that your health is at stake every time you leave the house with their handy new app.
The Baltimore-based company tracks illness, according to a press release, and their premier mobile app will "alert users in real time when they enter sick zones: areas near reports of illness gathered from social media," making Sickweather the perfect app for the OCD-stricken helicopter mom in your life.
This also means that the next time you tweet "buhhh fluuuuu" you'll not only be annoying all of your followers, but also aiding Sickweather in finding the latest flu hot spots. Sickweather can notify users of flu proximity when "dropping kids off at school, traveling for the holidays, or stopping in their favorite cafe for a cup of coffee," the release notes, because leading a stress-free life is overrated.
What users do after being notified "is up to them," CEO and co-founder Graham Dodge is quoted in the release. "… but ultimately we believe that the net effect of this new, real-time awareness will help reduce the spread of illness and reduce healthcare costs."
Sure. We'll just keep obsessively Purell-ing our chapped, raw hands until winter ends, thanks.