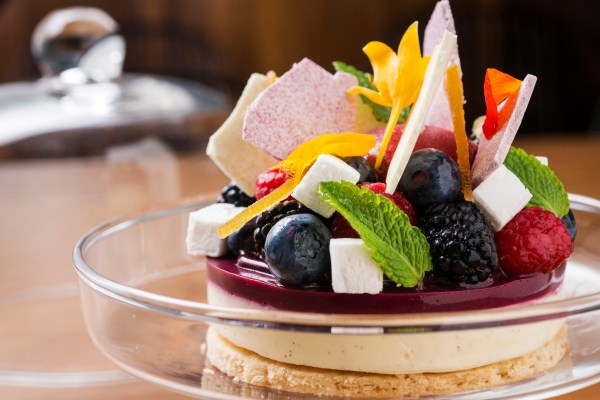 Stein's pick: Jeff Systma's work at The Elm is the perfect complement to Paul Liebrandt's savory genius. His famous red fruit tart, which may now be in hibernation, is a thing of immense beauty and deliciousness: meringue chips, lemon-confit meringue lemon grass marshmallows, red plums. It's meant for two, but I have eaten the whole thing myself. Forgive me. The plums were delicious, so sweet and so cold.

Ozersky responds: Have I expressed my lifelong hatred of modernist desserts lately? Because if I haven't, I really ought to.

Ozersky's pick: The tarts at Lafayette, without question. The delicacy and substantiality, combined with the perfection of the seasonal fruit, just blows every other dessert program away. In fact, the whole dessert menu at the restaurant, by Jennifer Yee, is without peer. I haven't had anything that comes close. (I am excluding bakeries and other specialty retailers. This is a restaurant list, after all.)

Stein responds: Though I do not agree with Ozersky on the particular point of their uncontested superiority, I agree that Jen Yee's desserts at Lafayette are outstanding.