After a few dull years of under-stimulating clubs and lounges—and too few late nights of appealing debauchery—things improved a bit this year, as a new swell of NYC party spaces helped amp up the fun. Few of these venues broke barriers in terms of artful conception, but their success was realized, in part, due to an aptitude for accommodating fanciful design schemes while also permitting attendees the elbow room to move and mingle. Basically, if you weren't having a good time in 2013, you were at the wrong parties.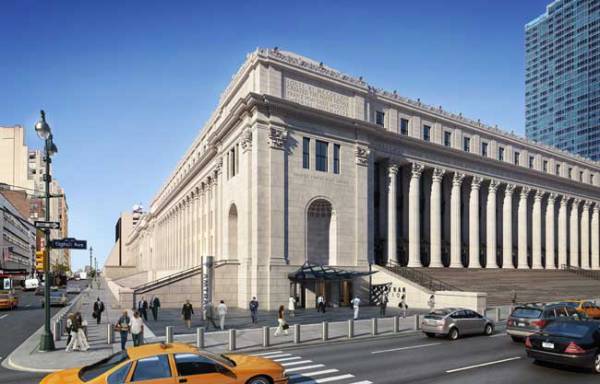 Skylight at Moynihan Station
Seldom does Shindigger feel more joy than when we receive an invite beckoning us to Skylight at Moynihan Station. Though the cavernous joint isn't technically new, a recent slew of top-notch events memorably shook things up: the Tate Americas Foundation Third Triennial Artists Dinner, the Whitney Museum's fall gala with Louis Vuitton, Prabal Gurung's spring 2014 fashion show and PERFORMA 13's Opening Night.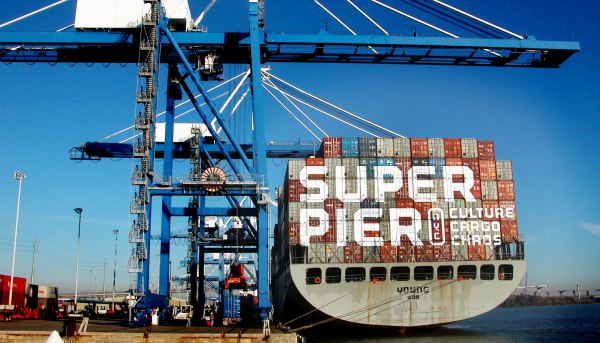 SuperPier
"What the hell is a SuperPier?" many whispered during September's New York Fashion Week. They soon found out, when Opening Ceremony staged its first runway show at Manhattan's SuperPier (Pier 57) and a massive party ensued. Youngwoo & Associates, which is spearheading the innovative culture, retail, entertainment and foodie mega-plex, reported that final touches on the dock space will be done in the spring of 2015. But insiders know the fun has already begun, as evidenced by Giorgio Armani's colossal "One Night Only" runway event in October with Olivia Munn, Renée Zellweger, Ellen Barkin, Glenn Close, Hilary Swank, Leonardo DiCaprio and Martin Scorsese.
Harlow
When P.R. maven Susan Magrino invited Shindigger to preview Richie Notar's latest restaurant, Harlow, in February, we loved the stately yet contemporary style, the warm lighting and gorgeous menu. Thankfully, we had many opportunities to return. Lady Gaga turned up for The Daily Front Row's first-annual Fashion Media Awards, Madonna danced with her entourage after the world premiere of Madonna: The MDNA Tour, and Cate Blanchett dazzled there in Balenciaga at the Blue Jasmine opening.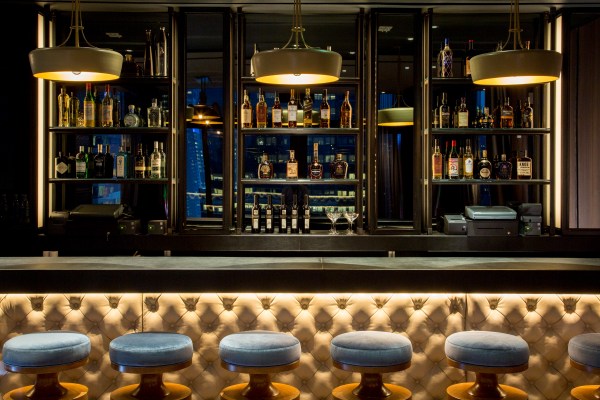 The Skylark
The brainchild of David Rabin and duo Jim Kirsch and Alison Awerbuch of Abigail Kirsch, the Skylark hits high on our list due to its modish design, fantastic wine and nosh and comfortable seating capacities. The venue combines breathtaking 30-story views with plush Meyer Davis Studio furnishings for an effect that represents luxury at its best. (The Cinema Society hosted the after-parties for both Philomena and Diana here.)
McKittrick Hotel's Gallow Green and The Heath
First came Sleep No More, then rooftop bar Gallow Green, and in November, eatery The Heath officially opened its doors at 542 West 27th Street. Shindigger is just mad about the entire McKittrick Hotel establishment. For all-night rowdiness, Babel New York offered a "Witches and Hoes" Halloween fiesta. If you were in need of something more star-studded, Holliday Grainger turned up here for the Bonnie and Clyde Special premiere party, while Julianne Moore and Alexander Skarsgard showed face for the début fête of indie flick What Masie Knew. Style mavens and publicists pounce on the Gallow Green terrace for fashion shows (Billy Reid) and VIP fragrance launches (Calvin Klein). Sometimes, crowding can be an issue, but McKittrick gets a big thumb's up.