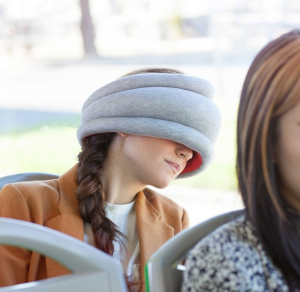 If your bank account isn't completely depleted from overdoing at the Gap Factory store on Black Friday, there's always Cyber Monday. More than 131 million people are expected to spend money they don't have (us, included) on unnecessary crap this year. But, hey, that portable solar kit isn't going to buy itself.
So, to enable your bank busting ways, we've assembled a list of New York-based companies who've slashed their prices to ease your holiday shopping list a bit.
Fancy Everything is 30 percent off with discount code CYBERMON so now is the time to purchase this totally not ridiculous Ostrich Pillow Light.
JackThreads We're not going to lie, the sale here is pretty impressive. On top of that, there's another 50 percent discount taken at checkout (better yet, there's no pesky discount code). They're "also doing $50 blazers & jackets, extra 25% off suits, $16 sneakers, buy 2 get 1 deals, $20 snapbacks, 2 sweaters for $60, [and] watches 80% off…," wrote Thrillist Media Group spokeswoman Devon Giddon to Betabeat.
Grand St. Together with WunWun, the high-brow gadget outlet is sending "helpers" to people's offices to help them pick out a gift. From now until 6 p.m., shoppers can access the "traveling gadget pop-up shop" by using the WunWun app. "Once the gadgets arrive, users will get a chance to play and purchase whichever gadgets they choose, all without leaving their home or office," a release states. There's also a bevy of products on sale for up to 45 percent off online if people scare you.
Rue La La There doesn't appear to be a discount code, but Rue La La has a lot marked down for both ladies and lads. For example, 0.25 carat diamond stud earrings are half off if you need a gift for Britney Spears' birthday.
Paperless Post Everything is 25 percent off with the code FESTIVE25.
Birchbox Frequent Birchbox customers will probably understand this: Your points will be doubled depending how much you spend on boxes until midnight.
Fab.com Until 12 am ET, everything is 30 percent off. (We'll leave the layoff jokes to you). Racked notes that shoppers who purchase through Fab's app receive gloves. 
Rent the Runway Deduct 20 percent off your bill and for those who spend more than $150 get a free pair of Moschino headphones.
Delivery.com With a $20 minimum purchase, orders get $10 off at checkout. That's a lot of curry for your tired legs.