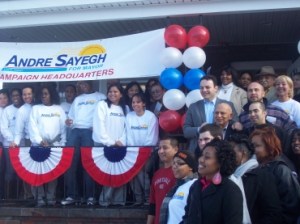 Paterson Council President Andre Sayegh was the first mayoral candidate to submit petition signatures this morning at City Hall.
The city requires 801 petition sigs.
Sayegh submitted 809.
"We have assembled a terrific team and they have executed very well during the petition process," said Sayegh.
The city's deadline for petitions is March 10.
Sayegh said he plans to keep gathering.