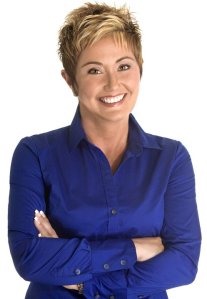 Clinton Mayor Janice Kovach is moving with all dispatch to challenge incumbent U.S. Rep. Leonard Lance (R-7), sources say.
The Democratic mayor of Clinton for the last two years, Kovach is the former director of the New Jersey Division on Women.
Sources say Kovach went to Washington, D.C. earlier this month for a sit-down with the Democratic Congressional Campaign Committee (DCCC) as she mulls over strategy on how to take on Lance.
The mayor is a friend of U.S. Sen. Cory Booker (D-NJ), who will be on the 2014 ballot.
Kovach did not appreciate Lance's move rightward when he enthusiastically embraced the 2013 U.S. Senate candidacy of former Bogota Mayor Steve Lonegan, a movement conservative.
Lance has a GOP Primary challenger in Tewksbury businessman David Larsen, who has twice lost to the Republican Congressman in as many tries.