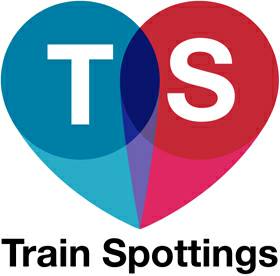 Are you one of those types that can't help chatting to strangers on the subway? Really? Please never sit next to us. The last woman who tried to talk to use on the A train just mocked us for having the sniffles by asking "Do you need a tissue?" She didn't actually have a tissue, but said "That's NICE. That's real nice." Ugh, the worst, that one.
Still, we can definitely think of someone who'd be more appreciative of your efforts to harangue people you don't know into taking down your information, and that's the owner of TrainSpottings.com. She is currently looking for a new employee to spread misinformation as to what that name actually refers.

Erika Christensen is also known as "The Love Conductor." (Gross.) She helps people make love connections while in transit, and she is looking for a couple of good promoters–er, "subway cupids" –for her business.
From Brokelyn:
" 'Subway cupids' are essentially recruiters. We need smart, magnetic and DISCIPLINED people to help us snag the best singles out of the subway. Now, this doesn't always mean striking up convos. We've found great success with 'stick pocketing' meaning getting our card to the people however we can- in books they're reading, back pockets, Trader Joe's bags, etc–I have tried them ALL.

Someone with a background in promotions might be good or who thrives on meeting goals. Being a bit of a Love nerd is also probably a must. There is also room for growth in this position because it could lead to becoming a matchmaker if that is of interest. My other Love conductor started as a recruiter and now she's managing her own clients. We're still pretty new so sky's the limit!"
If you are interested in getting $1 per card handed out, may we direct you to her Craigslist post?:
Train Spottings (trainspottings.com), a unique new matchmaking company, seeks subway cupids to assist us in our mission to find excellent matches for the singles of NYC.

You are:
-Magnetic
-Brave
-Disciplined
-Kind of a Love nerd

We are:
-Sincere
-Busy
-Appreciative of your hard work!

Please email a few sentences detailing why you think you'd be a match for us along with a recent picture.
No, totally.
[youtube=http://www.youtube.com/watch?v=Naf_WiEb9Qs&w=560&h=315]