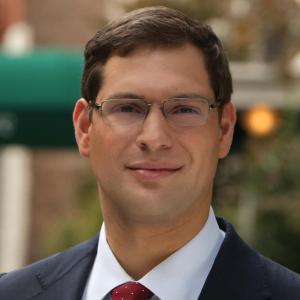 Assemblyman Micah Kellner has been publicly admonished and stripped of his committee chairmanship following an Assembly Ethics and Guidance Committee investigation into allegations that he'd sexually harassed a female staffer in 2009.
In a vague letter released this evening by Assembly Speaker Shelly Silver's office, the committee said comments made by Mr. Kellner in both 2009 and 2011 "together with other conduct, created a hostile work environment" that violated the Assembly's sexual harassment policy.
"The conduct is unbecoming of a Member of the Assembly and reflects poorly on the entire body," they wrote, recommending a list of punishments, including stripping Mr. Kellner of his committee chairmanships and barring his office from hiring interns.
In a letter to Mr. Kellner also released by his office, Mr. Silver, who was widely criticized for his handling of sexual harassment allegations against ex-Assemblyman Vito Lopez, admonished the Upper East Side assemblyman for his conduct and informed him that he will be immediately removed as chair of the Assembly's committee on libraries.
"Based upon the foregoing and upon the unanimous recommendations of the Committee on Ethics and Guidance, I hereby admonish you on behalf of the New York State Assembly and its Members and declare that your conduct with respect to this matter is intolerable," wrote Mr. Silver in a letter to Mr. Kellner, describing his behavior as "inconsistent with the standards of conduct to which Members of the Assembly should be held."
Per the committee's recommendations, Mr. Kellner will be forced to attend "immediate and comprehensive supplementary sexual harassment training" and his staff will be subject to semi-annual surveys by independent investigators to ensure no additional misconduct.
In a statement Mr. Silver called the findings "deeply disturbing" and said he would immediately implement all of the committee's recommendation–in addition to several other measures, including making him ineligible for appointment to any other chairmanship or leadership position and freezing his staff budget so that he cannot replace those who leave.
"Let me be clear – this type of behavior is not to be tolerated. We as lawmakers have a special duty to ensure that we uphold the highest of ethical standard," he said in a statement. "Assemblymember Kellner's conduct as found by the Committee, including violating the Assembly's sexual harassment policy and creating a hostile work environment, has fallen far short of these standards."
"I hope these actions will send a loud and clear message that we will not tolerate this type of behavior and that sexual harassment has no place in the Assembly," he added.
Mr. Kellner did not immediately respond to a request for comment.
View the Assembly Ethics Committee findings below:
[scribd id=194721037 key=key-sj9pp2igie8iv72h0qf mode=scroll]