On Oct. 16, 2009, James Arauz stabbed my uncle Vincent Pravata more than 20 times in his own home. As Vince's beloved dog, Gracie, barked and cried, Arauz dragged Vince's body into the hallway of his house, stole his wallet and then took his girlfriend on a spending spree that included stops at fast food restaurants and an electronics store to buy video games.
On May 1 of this year, my uncle's murderer pleaded guilty and will be sentenced to 17 years in prison. This brought at least some sort of closure to three-and-a-half years of legal maneuvering as my family and Vince's friends awaited a trial. During that time, Mr. Arauz was jailed, and three of Vince's closest friends and I scattered his ashes off the coast of Lanikai Beach on Oahu, Hawaii, and four of us, ages 43 to 70-something, formed deep lifelong bonds. 
It is the sort of irony that comes out of tragedy that I had not actually seen Vince  in a few years (though we spoke monthly), and yet it was his death that actually made me get on a plane to Miami multiple times and take my first trip to Hawaii to spend a week with people who have become some of my most cherished friends.
It was an excruciating, devastating loss. At 63, Vince was a vibrant man who was in such great shape that he could pass for 40-something. Losing him to cancer or a heart attack would have been awful enough. Having some numb sociopath violently murder him has been difficult to accept.
Friday evening, Oct. 16, 2009, I received an email from Vince's close friend in Miami, Vincent Tom, who had been Vince's business partner in an import business for Asian antiques and home furnishings. He told me to call him. I called and left him a message. At about 7:30 p.m., as my kids were getting ready for bed, Mr. Tom called me back.
"Billy, I'm on my way over to your uncle's house. Something has happened."
"O.K.," I said, tentatively, looking up at my wife, at the top of the stairs with our young son. She looked in my face and saw something wrong.
Mr. Tom continued, "It's a crime scene. His friend Jane was supposed to meet him for dinner, and when he didn't call back all day, she drove over, late in the afternoon."
In the 1980s, my uncle had been mugged in New York when he lived in the city. The assailant used the butt of a gun to strike him across the face. It busted his nose badly. He needed plastic surgery. He lost his big Italian nose. It was his excuse to get a nose job. But he vowed after that horrible event never to get himself into another situation of vulnerability again. This is what I thought of when his friend Mr. Tom called me: a mugging, some injury or something. I mouthed "crime scene" to my wife, shaking my head.
"I'm on way over there now, Billy. I will call when I get there and let you know more," Mr. Tom said. But then, shockingly, he continued. "Your uncle Vince is dead, Billy."
Vince was my mother's only sibling. He was single, gay and lived alone with his dog. It would be revealed five days later that the killer was the 20-year-old son of Vince's housekeeper. My uncle had known James Arauz since the boy was about 5 years old. The kid had lost his father, and Vince had been trying to help the kid out a bit, giving him odd jobs, making some introductions and, most recently, writing him a letter of recommendation. Mr. Arauz did not show up for the appointed time to pick up that letter. No one knows what happened after that, other than Mr. Arauz has admitted that he stabbed Vince repeatedly and then took his credit cards and went on the kind of spending spree only a heartless teenager could be capable of after committing a murder.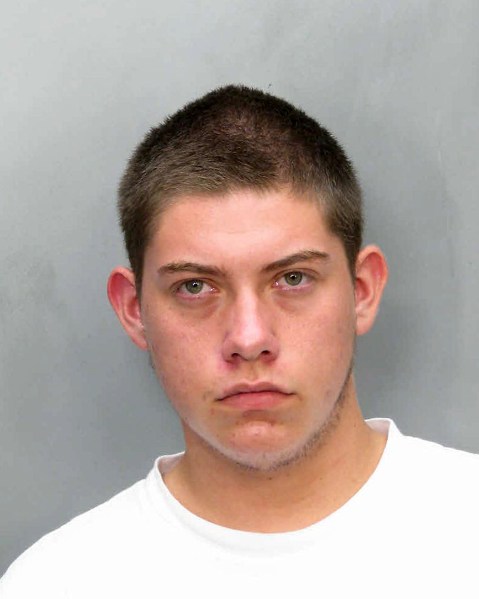 My uncle was a huge influence in my life. He was my godfather, yes, but he was largely absent until I was an adolescent. He suffered, in the closet, as a teenager in Kew Gardens, Queens, and later Garden City South, N.Y. His mother's family had come from Turin, and his father was a second-generation Sicilian. My grandfather worked his way up through the civil service after serving in World War II from garbage man to the level of deputy chief of sanitation for the five boroughs of New York City (a big title for a middle-class job). He was a softy, a sweetheart, the perfect Italian grandfather who would teach us swimming, growing tomatoes, poker and the joy of The Honeymooners reruns. 
But my grandfather was not the guy my uncle remembered. Vince remembered a guy who did not understand him and whom he did not understand. Uncle Vinny (as he was known then) told me he had felt tormented at home. He joined the Navy and served in Vietnam. After his stint, he landed in San Francisco, got his degree and spent the late '60s and early '70s in one of that era's countercultural centers. He moved on to work in hospice care and human relations in Hawaii and eventually back to New York. 
He moved to the East Village in about 1979, when I was 13 and just about old enough to take the train into the city on my own. He quickly made an effort to become more of a presence in our lives. He had my brothers, sister and me in for a trip around the city—a horse-and-buggy ride around the park, a shopping trip to the new wave Fiorucci, burritos at Tortilla Flats on the West Side and hot dogs at Nathan's in Times Square. 
He had always been the cool uncle, the young guy popping in for a holiday or summer visit every couple of years. But now, here he was in New York. I looked up to him and his glamorous life. He had a good-looking younger "roommate" named Neil. Neil was shy; Vince was bold. Both were handsome and youthful. Neither was particularly effeminate, which is how gay guys were depicted on TV.  
I had no older siblings, so he was sort of an older brother to me. For my 14th birthday, he bought me three records that had just come out: Talking Heads' Remain in Light, U2's Boy and a 10-inch Nina Hagen record. 
Vince called one evening and told my mother he wanted to take me to CBGB to go see the Dead Kennedys on a school night. When my family moved to Massachusetts, I would take the train down for a weekend to stay with him—early 1980s East Village was a very cool place.
One of the seminal moments of my life came in the summer of 1986. This was a huge year for me. Later that autumn, we formed my band, Buffalo Tom, and I met and fell in love with the woman who became my wife. But that June, I was looking at another summer of painting houses, smoking pot and watching rented movies in Boston's suburbs with my buddies, admittedly not a bad existence. Vince called me and told me he had a cushy job waiting for me in his office at Citicorp in Manhattan for $15 per hour (in 1986!). 
I had a couple of friends who lived at Broadway and 99th Street, which was a borderline neighborhood back then. When I lugged all my shit out of Vince's trunk, he declined to help me move it up to the "apartment" (which turned out to be a single-room-occupancy place straight out of William Burroughs), offering a pat on the back and a "see ya in the office on Monday" sort of good-bye.
The sidewalk and the lobby of the building was a bustle of the Haitian, Indian and Pakistani cab drivers who made up 99 percent of the inhabitants. That place inspired me to write some lyrics, including the words to the Buffalo Tom song "The Bus": "Went home and listened to Billie Holiday / Stared down to Broadway."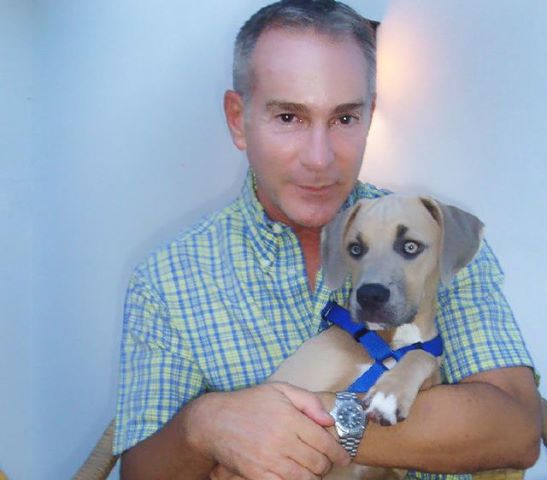 We would go out to bars and clubs every night. King Tut's Wah Wah Hut, Downtown Beirut (with Husker Du and Dead Boys on the jukebox), CBGB, Nightingales, the Ritz, the Cat Club, Billy's Topless—wherever we could go being slightly underage. We would straggle back in at 4 a.m. to the smells of creole cooking and curry scents overpowering the whole place. I would crash on the filthy floor and get up at 8 a.m. to take the subway to Midtown for the job by 9 a.m. Near the end of my Citicorp tenure, Vince took me out to dinner at one of the many Indian joints between First and Second Avenues near his place. "Don't ever work in an office," he told me. "You can't do it. It's not you."
"Um, O.K.," I mumbled in my 20-year-old fashion. "What do you want to do with your life?" he asked. I told him I wanted to play music.
"Then play music. Don't worry about money. Money will always come when you need it."
With those simple words, I felt confident to do what I wanted to do, to not be forced into conservative and safe choices.
I went back and finished school. When Buffalo Tom passed through New York in our early days, Vince would sometimes see us at CBs or the Pyramid. He got a kick out of this, especially seeing his suburban nephew playing at the Pyramid, a drag queen bar. He was proud of me, even if he did not find much in our music.
He eventually moved to Miami. His relationship with Neil in New York had ended. He had a brief rebound romance in Florida, but after the '90s, he stayed more or less single and unattached. He took care of my grandmother in her waning years, moving her into a house next door to his as she was increasingly seized by dementia, until her death in the early 2000s. We would visit when we could, but with my band, marriage and growing family, getting down from Boston was tough. And he didn't get the chance to come up to Massachusetts much either. We talked a lot, though—at least a half-dozen times per year and for hours at a time. When email came along, we kept in touch that way as well.
When Vince was murdered, I tried to remember the last time I saw him. I think it was in Los Angeles in 2003. He was there opening a West Coast branch of his import business, renting a small apartment. I came to town for the production of Mike O'Malley's play Searching for Certainty, for which I composed the score. Vince came down to the show and cast party and really enjoyed it. I had never seen him so enthusiastic for something I was part of. He really loved Mike and the friends of mine he met. Vince had a biting and sardonic sense of humor, and he would always let you know what he was thinking. But he really dug the play.
I spent the night Vince died on the phone until the early morning hours with detectives, friends of his, my family, the medical examiner's office and his lawyer, who informed me that I was the executor of his estate. I now had a to-do list to distract me from the shock and grief. But the pain kept hitting me. My uncle was dead. He was killed. He had struggled. He died at the hand and in the presence some pathetic loser who then took his credit cards and cash and went to Wendy's, a bar, Best Buy (to buy a PlayStation), KFC and so on.
The focus of the phone calls veered from grief to trying to figure out who was capable of doing this. The detective told me it was probably someone he knew, since there were no signs of forced entry. I scrolled back into my memory. He had just finished an addition on his house, his dream master suite. He had no time to enjoy it before this happened. I had just talked to him on his birthday, Sept. 19. I remember him complaining about some contractor. In phone calls with my uncle's friend, Mr. Tom, I learned that there had been a supervisor for the general contractor whom Vince had a falling out with and requested be removed from the job. But Mr. Tom told me that he highly doubted that the animosity had risen to this level. 
But we could think of no one else aside from contractors who had access to the interior of the house. The detective talked all of this over with Vince's friends, Jane Gould and Mr. Tom. The only other conflict in his life recently had been an argument with his house cleaner's son, Mr. Arauz. But Mr. Arauz was thought to be harmless, if a bit of an oaf.
The cops were at the house all Friday night into Saturday morning. They took his computer and "a lot of evidence," I was told. I had to talk to the medical examiner, a funeral home and—this is something no one should ever have to deal with—a biohazard cleaning company that specialized in crime scenes. 
I realized I had to attend to prior commitments, and I was thankful for them. That Saturday afternoon, I played a matinee benefit at the Middle East Club in Cambridge, Mass. Saturday night rolled around. We had tickets to see Aretha Franklin in Downtown Boston. I didn't expect Aretha to be so good. She was unreal. She played tons of soulful vamps and gospel numbers, torch ballads. I was in heaven. She started to heal me. She opened the night with one of Vince's favorite songs, Jackie Wilson's "Higher and Higher." I remember him driving me around Miami in his convertible with the song on repeat. Aretha helped bring me through. 
I flew to Miami the following Wednesday morning. At the police station on the outskirts of greater Miami, I was seated in the sort of conference room when the lead detective brought in her partner. They offered me "cop coffee" and congratulated my wisdom for refusing it. "Well, we made an arrest," she told me.
The results of the fingerprinting had come back, dovetailing with the discovery of the house cleaner's last name. The detectives rushed over to her house. They had appointments set up with the contractors, the pool service, the landscapers, etc. It was the latter crew who had rung the bell for Vince to move his car, got no answer, peeked in through one of the walls of glass and saw the body, alerting the police.
When the detectives rang the bell at the house cleaner's house, Mr. Arauz answered. He had bandages on his hands. His prints had come back from the scene. The prints had been on record for a recent small grand larceny/pot bust. The detectives had been expecting to interview the house cleaner.
Mr. Arauz, though, talked right away. I don't think he told them about the odd jobs he had been doing for Vince or the letter of recommendation Vince had just written for him. What he told them was that my 63-year-old uncle made "unwanted advances" on him. The fact that I feel the need to even address this is ridiculous. There was a reason Vince was single: He had idealistic and exacting standards. Even if the kid looked like Enrique Iglesias, Vince would not have gotten hustled by a kid he had known since childhood, the son of his longtime house cleaner. Mr. Arauz had desperately grasped a self-defense tact, saying Vince made "predatory sexual advances" toward the lumbering Mr. Arauz, and then, spurned, Mr. Arauz would have us believe that 63-year-old, 165-pound Vince "became enraged" and would not be denied, overpowering 20-year-old, 220-pound Mr. Arauz, leading him to stab Vince to death more than 20 times in self-defense. And then Mr. Arauz didn't feel the need to call police; he stole Vince's wallet, hid the weapon and ran up charges on credit cards at fast food joints. 
I woke up the next morning, and it was still dark out. I looked at my phone. There was a text message from Mike from 5:41 a.m.: "Text me when you wake up."
I wrote back, "I'm up."
"Breakfast at Coconut Grove?"
"U serious? Where are u?" I asked.
For his reply, he sent a picture of the hotel plaque in Coconut Grove.
I called him. "You're unreal, man. What are you doing? You take the red eye?"
"Yup. I'm here in case you need any help."
We should all have friends like Mike, the kind of guy who takes a red eye, leaving his wife and kids across the country for a day, so he can come to the side of friend. Mike has a friend who starred on a television show taped in Miami. I told Mike he was more than welcome to come down if he needs an excuse to get away, but I was going to be busy with the nuts and bolts. 
So there he was and not in some empty dramatic gesture. He was there to go to godforesaken Home Depot and pick up filters for the air conditioner that was being repaired. He came to drive me around while I closed out bank accounts. He came to buy me lunch and listen to me talk about my uncle. He came to provide comic relief, talking over the GPS lady and missing exit ramps, making truly terrifying U-turn maneuvers as if he was shooting an episode of Miami Vice.
There's nothing like an over-air-conditioned, outdated and moldy conference room in an old funeral home, surrounded by shelves of ash urns, including a teddy bear next to a child's blocks, to bring a conversation around to the nature of mortality. Mike and I spent the next 10 minutes or so doing just that, not that we have ever needed such obvious and sobering impetus to get into matters of life and death in our conversations. Generally, "sobering" is not the word that would describe the conversations we have, which often take place over drinks.
Bringing my uncle's ashes, heavier than I had anticipated, from the funeral home, out into the midday sun and into Mike's waiting minivan rental just made me laugh. The whole thing—Vince would have laughed, I am sure. What a bizarre sight—me carrying out my uncle's ashes.
Mike helped me roll up the bloodstained rug and bring it out to the trash. We had some lunch. He had barely gotten any sleep, so it seemed like a good time for him to go back to his hotel and get some rest while I attended to the details of getting the estate organized. We reconvened around 8 p.m. for dinner down in Coconut Grove. We stayed up late at the bar in his hotel. 
Saturday night was the loneliest of all I have spent in Miami. While I was dreading being by myself, I also knew it had to be done. I needed to clear out my head. I headed out to a tapas bar in Coconut Grove. It seemed like the perfect solution: I could eat small dishes at the bar and watch the Angels/Yankees playoff game. Maybe I would chat with some strangers at the bar. 
Well, I had a martini and some great food and wine, but the game was rained out, and the bar was blaring the Gypsy Kings at obnoxious levels. It felt like a hangover, and I got down to texting-while-drinking with about five of my good friends scattered around the country. This was post-modern grieving at its core.
My uncle's friend Vincent  Tom invited me over to his house for pizza on Sunday night. I would be leaving very early the next morning and returning the next week for the memorial. Mr. Tom, his wife, Renee, and I caught up on everything. It had been 10 years since the last time I had seen her. Mr. Tom grew up in Miami after his Chinese immigrant parents moved the family from California. His wife is from Memphis. She told me about working at a dry cleaner where Al Green would take his lime green suits and silk shirts. She told me about hanging out with Alex Chilton at Shakey's Pizza when they were young. Her sister came over for a bit, and I listened to them talk to each other in those spellbinding Tennessee accents. We talked about the investigation, family and backstories. I felt like I had two old friends in Miami that I hadn't known about.
I went back the next week to get the house ready for the memorial, sell Vince's car and meet the buyers of his house. My brother, Scott, had come down with me. My sister, Kristine, came down from Atlanta, meeting up with my parents in Naples and driving over. Like an Irish wake, we ate, drank, told stories, admired the house he was so proud of and got to know each other. The ice was broken with a big hammer, a friend speaking about the charity set up by Human Rights Watch, which Vince had recently adopted as a personal cause. Friends who knew of his dedication to this spoke with passion about its mission to aid homosexual Iraqi refugees escaping the brutality, mutilation and murder for simply being who they are. It was a highly emotional moment. And we all choked up as each person testified to what Vince meant to them. Then we ate and drank, and the night started to wind down to just a few of us, sitting around and listening to music as we chatted into the night. Scott and I slept in the house, me in Vince's room.
Mr. Arauz has not been out of jail since being arrested by the detectives on their first visit to his mother's house in October 2009. He was initially assigned a public defender but at some point hired an attorney—a family friend, I was told. Their self-defense claim was not credible. A bond hearing kept him in jail. And months later, a hearing added insult to injury. The defense then said they were going to try for a strategy using the "stand your ground" statute. Never mind the inherent problems with that law as written and intended. The desperate grasping for that defense by a guy who was not in his own home, entered someone else's house, stabbed him more than 20 times, took his wallet and ran up his credit cards at a fast food place came as an additional blow. The judge shot it down immediately, and a new trial was scheduled. That's when the inevitable plea bargain came.
 The prosecutor, Scott Warfman, was tremendous throughout these three-and-a-half years. Highly sensitive to the feelings of Vince's family and friends, he has kept us in the loop the entire time. In the spring of 2013, he told us the defense was now to the point of trying to make a deal. He asked us if we could live with an 18-year sentence, less time served, with no possibility of parole. After a number of discussions, we all agreed it would be acceptable.
Who knows what some Miami jury would do in a trial? And this was months before the George Zimmerman trial even confirmed such unpredictability. We felt the 18 mandatory years atop time served was worth not enduring a trial. As much as the need we felt for punishment, we collectively felt a responsibility to society to keep this guy off the street for a long period of time. As I wrote in my victim's impact statement, "I have no feelings about James Arauz other than that of sorrow that he was not in control of his violence enough. He not only took the life of a great man, but ruined his own. I only hope that the time he serves in prison makes him a better, not a worse person."
 We also asked that Mr. Arauz recant his defamatory and slanderous statements about self-defense against "predatory sexual advances" from my uncle. He ended up bargaining to 17 years, plus two-years probation and recanted the statements. In prison, he may or may not come to fully understand what "predatory sexual advances" means. Cheap shot, I know. Yes, my anger naturally flares up, but we are moving on.
We contacted a reporter for The Miami Herald with a press release, and he covered the plea story and drew a fuller portrait of Vince, a man who served in the Navy during Vietnam, a man with advanced degrees who started his own businesses, a man who volunteered his time and served as a mentor for many of us, a man of exquisite taste, a man with a highly honed, rapier-like wit, a man who loved to travel and experience different cultures, a man who encouraged me on the path my life took. An uncle.