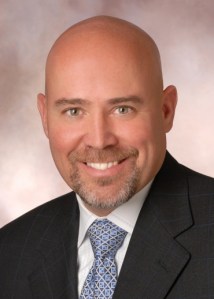 Randolph Township Mayor Tom MacArthur says he's working to build a grassroots base in pursuit of a CD 3 run.
The mayor, whose term ends ahead of the start of the New Year, also says he and his wife are intent on relocating within the district as early as next month. The positioning comes as Republican candidates continue to jockey to fill the federal seat slated to be vacated by U.S. Rep. Jon Runyan (R-3).
"I am making preparations to relocate in the 3rd District full time in early January," he said.
"We're working through those things and finishing my term as mayor," he said. "I'm starting to go a little more in the grassroots and I'm trying to build a base of support."
The outgoing mayor says he's doing everything he can in advance with an eye on CD 3 to be "ready to hit the ground running on substantive issues." Last month, MacArthur told PolitickerNJ he was in the process of relocating to Ocean County.
At the time, MacArthur indicated he was interested in pursuing a run for CD 3. However, now it appears MacArthur is intent on advancing his run and said he's already "making preparations in the hopes of getting" support from Republican Party leadership in Ocean and Burlington counties.
MacArthur worked in the insurance industry for 30 years and was the chairman and CEO of York Risk Services Group Inc. for 11 years, according to the township's website.
State Assemblyman David Wolfe (R-10) and Berkeley Township Council President James Byrnes are also considering a run for the position.