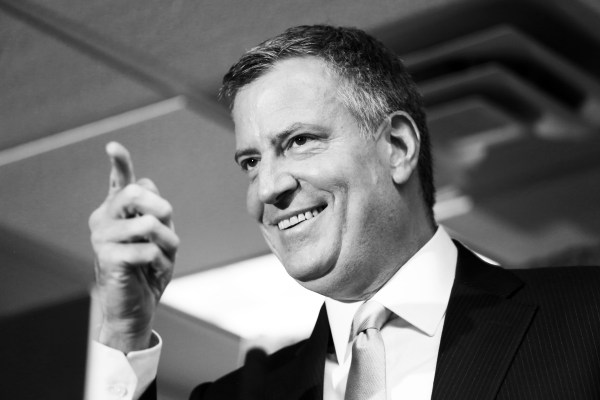 Of course, there are the obvious winners: Notably, Bill de Blasio, who crushed Republican Joe Lhota in an historic landslide after 20 years of Republican (or at least non-Democratic) rule.
But less glaring is the wide range of supporting players, interest groups and even grassroots activists poised to share in the spoils of the new administration, elbowing out those who backed losing candidates. 
WINNERS
Progressives
While Mr. de Blasio may not be a communist—perhaps despite New York Post claims to the contrary—he is a self-avowed lefty, just like the incoming comptroller, public advocate and City Council. Get ready for a stream of unabashedly liberal legislation.
1199 SEIU
The powerful health care workers' union was the only major labor group to get behind Mr. de Blasio early in the Democratic primary and has reaped the rewards since. Mr. de Blasio has sided with the union against hospital closures and has awarded its president, George Gresham, a plum post on his transition committee.
Brooklyn
Though it's questionable whether Park Slope fits neatly into his "Tale of Two Cities" narrative, Mr. de Blasio won by vowing to remake City Hall to be more outer-borough-friendly. Also calling Brooklyn home is Public Advocate-elect Letitia James and two rising stars: District Attorney-elect Ken Thompson and freshman Congressman Hakeem Jeffries.
Taxi Industry
For the influential yellow-cab industry, Mr. de Blasio inexplicably deviates from his outer-borough, progressive brand and has opposed the Bloomberg administration's efforts to allow livery cabs to accept hails outside of central Manhattan in the form of green "boro taxis." (It just so happens that the yellow taxi industry filled Mr. de Blasio's campaign coffers with cash during the election.)
Boston Red Sox
Mr. de Blasio and his new police commissioner, Bill Bratton, are both adherents to what Mr. Bratton calls "Red Sox fever." And the widely hated Boston team won the World Series this year, proving without a doubt that New Yorkers are a forgiving group of people in the ballot booth.
LOSERS
Old-School Campaign Politics
While Christine Quinn and Bill Thompson assembled coalitions of powerful unions and some of the most notable elected officials in the city, Mr. de Blasio marshaled his resources and delivered simple, powerful messages in paid television commercials.
Newspaper Endorsements
The three biggest dailies in New York—The New York Times, Daily News and New York Post—all proudly endorsed Ms. Quinn in the primary, only to watch her finish a distant, disappointing third. The Times endorsement, in particular, is supposed to be a game-changer, but those days may be over. (The Observer backed Mr. Thompson, also a primary loser.)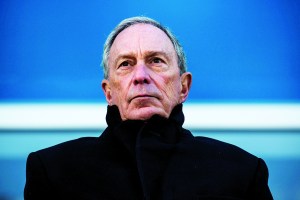 Mayor Bloomberg
Michael Bloomberg feigned neutrality in the race, but does anyone really believe it? At one point, the billionaire mayor called Mr. de Blasio's campaign "racist" and said his anti-one-percenter messaging amounted to "class warfare." Now, Mr. de Blasio will take office and has vowed to partially dismantle some of Mr. Bloomberg's legacy, especially regarding police and education policies.
Pervy Pols
This was simply not a good cycle for candidates seeking redemption. Two notorious ex-officials, Anthony Weiner and Eliot Spitzer, cratered badly in their citywide primaries and another duo, ex-Assemblyman Vito Lopez and Assemblyman Micah Kellner, saw their City Council ambitions tank in the wake of sexual harassment allegations. Ambitious pols in the 21st century take note: Don't sexually harass your staffers.
The Republican Brand
Ouch. Mr. Lhota, like any nonbillionaire Republican candidate, was always an underdog, but no one expected him to lose by a mind-blowing 49-point margin. To add insult to injury, the GOP stock in the 51-member City Council has been reduced to just three members. With the exception of Staten Island, it's clearer than ever that this is a Democratic town.