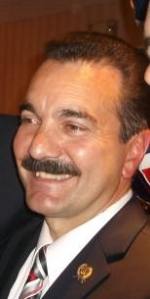 Assembly Speaker-elect Vincent Prieto (D-32) on Friday announced Steve Gardner will serve as the Assembly Majority Office's executive director, Mary Alice Messenger as Chief of Staff to the Speaker in Trenton and Cosmo Cirillo as a senior advisor to the Speaker.
The moves are effective when the Assembly reorganizes on Jan. 14.
"I'm very excited to announce this team," said Prieto. "With Steve, Mary and Cosmo, I know I will have the best team in Trenton, and that it will prove to be a force when it comes to advocating for the people of our state and the Assembly Democratic Majority caucus. I look forward to seeing their hard-work paying off for everyone's benefit."
Gardner, a graduate of Syracuse University and Rutgers-Camden Law School, is currently a deputy executive director at the Assembly Majority Office and senior advisor to Majority Leader Lou Greenwald (D-6).
The Hamilton resident previously worked as Director of Government Affairs for the New Jersey Laborers' Employers' Cooperation and Education Trust, which is the public affairs arm of the Laborers' International Union of North America. Gardner worked there for 12 years. He started his career as aide to Assemblymen Herb Conaway M.D. and Jack Conners.
"Steve is a veteran of many policy battles, and I am thrilled he's agreed to serve as executive director of the Assembly Majority Office," Prieto said. "His entire career has been devoted to helping working families thrive and succeed, and that's the mindset I want the Assembly to thoroughly embrace during my tenure as its leader. That makes Steve the perfect fit for this role, and I know his diligence, stellar experience and strong background will serve the majority caucus – and the people of New Jersey – well."