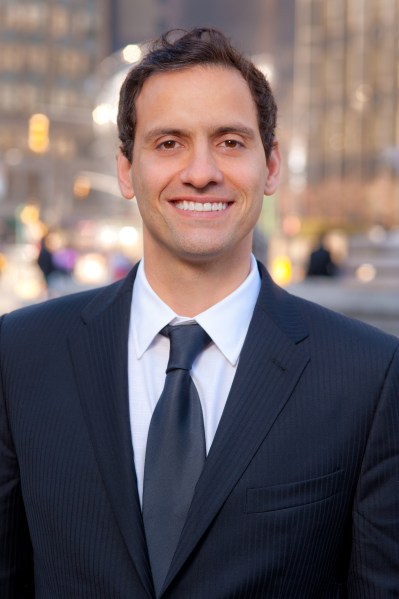 Noah Freedman is going to make real estate fun. The Co-founder of BOND New York is transforming the boring text of lease contracts into a vibrant, lifestyle decision. NYO reached out to Noah to discuss BOND's latest projects, an original in-house publication, BOND Magazine, and a soon-to-come app for smartphone users.
You were only a broker for a few years. What sparked going out on your own and creating BOND? 
I had a good friend in the business and we always talked about opening a firm. I felt that being that I was young and cocky, I could do a lot of things better than what I saw being done at the firm. I wanted to create a more efficient and better environment for the agents to really serve the clients better. I was only 25, and I thought that we could take over the world.
You did! But what were some of the biggest challenges in starting a new company?
We were under the misguided assumption that all of our coworkers would want to come work for us, and that all of the landlords and developers we knew worked with us because they liked us. We did not realize the strength of our previous firm, its brand and relationship. We got hung up on a few times, but we were young and perservered, and ultimately earned respect over time.
What should we expect from your publication?
It has a lot of great real estate information and it is also primarily a lifestyle blog about New York: food, culture, events, crazy things that people see in the street.  Most real estate firms have a blog, but almost none have completely original content – including all original graphics – and run it like an actual magazine. We write all editorial content ourselves, or enlist well-known experts to guest blog, and keep an editorial calendar with the goal of trying to capture the quirks of New York City living in words and pictures. We think of our publication as a New York City-lifestyle journal, not a real estate blog.
What are some editorial features that are unique to BOND?
We created a series called "How to ___ Like a New Yorker" in which we ask well-known experts to write a guest blog entry. We contacted independent restaurant reviewer Marc Shepherd of New York Journal to give our readers tips on "How to Eat Like a New Yorker." We followed up with "How to Dress Like a New Yorker" and "How to Smell Like a New Yorker." Instead of linking to a story about CitiBikes, we write our own – interviewing agents that use them, doing man-on-the-street interviews, and even enlisting Citi Bikers as a guest blogger writing a unique and upcoming piece for us, How to Bike Like a New Yorker (in cold weather).
That's great. I've also heard that BOND is developing an app. What's going on with that?
Yes! We're working on an app. Most real estate apps are just a version of their website on your phone. You just search for listings, which is great, but it isn't adding a lot of value. Our app has more of a neighborhood guide. After you move in, you have information about where you are living, and you can use the app beyond your apartment search.
That's really interesting. What else will I be able to find on it? 
The app will allow you to see which Italian restaurants, grocery stores, bars, etc, were near your apartment. It'll also tell you how to get to them and what people are saying about them. It tells you if your subway is delayed, the movie times at your favorite theater, and, of course, we can let you know what is going on in New York City by pushing our blog posts to your phone.
How does the magazine and app really fit into the BOND narrative?
The essence of everything we do in terms of our social media and technology strategy is to attempt to quantify one's return on investment when buying or renting an apartment. It isn't just about the square footage and amenities, but more about how there is a whole world on every block of New York City. That is what you are really paying for.
Correction: The pictures of Bond Magazine that ran in an earlier version of this story were incorrect – they depicted a different magazine with a similar title. Additionally, Noah Freedman was mislabeled as CEO of Bond Management. He is the co-founder of BOND New York, the largest independently-owned real estate brokerage in Manhattan.