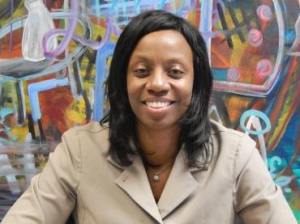 It's come down to tomorrow in Hillside, the Union County town and frontline for the runoff between incumbent Mayor Joe Menza and challenger Councilwoman Angela Garretson.
"We've outworked them and we've out-mailed them," said a source close to Garretson, who would be the first African-American woman mayor since Karen McCoy Oliver left office in 2009.
Lacking the support of local Democratic Party Chair Charlotte DeFilippo, McCoy Oliver didn't run for a third term four years ago. Running as an independent, Menza beat DeFilippo's candidate, then-Councilman Jerome Jewell.
Now Garretson runs without the support of the local chair, whose losing general election candidate, Jorge Batista, backs Menza in tomorrow's runoff.
DeFilippo says she will remain neutral in tomorrow's mayoral flame-up, while Batista helmed a fundraiser for Menza a week ago and helped raise the incumbent mayor $10,000.
For her part, Garretson has strong Democratic Party backers in U.S. Rep. Donald Payne (D-10) and state Sen. Ray Lesniak (D-20).
Menza says the Payne-Lesniak backing is proof positive that Democratic Party bosses want to cut up his town.
His campaign literature continues to particularly emphasize Garretson's ties to Newark, despite the fact that the councilwoman carefully burnishes deep Democratic Party support from her home county of Union.
"Her political history is Newark," Menza insisted, "and a lot of people don't appreciate that."
A source close to the Garretson Campaign complained that the mayor and his allies are race-baiting with the Newark angle.
"It's not race-baiting," Menza said. "It's suggestive of the problems they have there. What is there, a murder a day? If Newark wasn't so horrible, we wouldn't be highlighting the connection. It's not race-baiting."
Sources close to the mayor say his campaign has aggressively pursued absentee ballots in anticipation of a close race tomorrow.