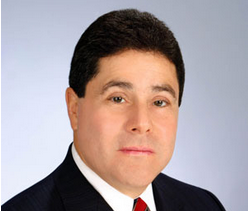 West New York Mayor Felix Roque acknowledged the disappointment of any Cuban American in seeing President Barack Obama's handshake with Raul Castro at Nelson Mandela's funeral services.
"It brings out a feeling of sadness and concern about our brothers and sisters that continue living in Cuba under an oppressive regime and who are, day after day struggling for the precious right of freedom," acknowledged Roque, a Cuban immigrant turned doctor who this year beat federal hacking charges.
"However, when you take a moment to rationalize the action and put into perspective the circumstances surrounding the act, it is almost an irony that this act happens at the memorial of the champion of freedom –the last great liberator of the 20th century," the mayor added.
"In the President's speech, he urges leaders to honor Mandela's struggle for freedom by upholding the basic human rights of their people. Mandela taught us the power of action, but he also taught us the power of ideas; the importance of reason and arguments; the need to study not only those who you agree with, but also those who you don't agree with. Mandela was not afraid to compromise for the sake of a larger goal. His greatest gift: his recognition that we are all bound together in ways that are invisible to the eye; that there is a oneness to humanity; that we achieve ourselves by sharing ourselves with others, and caring for those around us.
"President Obama's handshake needs to be used as the lead pillar, as a beginning of a movement to bring democracy to the Cuban people and end the growing inequality. As this great leader is laid to rest today, let's begin the process for freedom and democracy for the Cuban people as a tribute to Mandela's greatest gift to humanity."