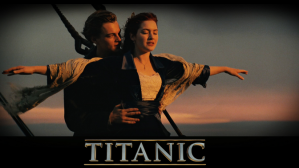 The rights to dozens of films and TV series are about to expire on Netflix (NFLX) next week as if you needed another excuse for not putting on real clothes. On Reddit, a user collected nearly 90 titles that will soon disappear from the streaming site–and there arfe some decent movies on the list.
Come Jan. 1, Titanic, Eternal Sunshine of the Spotless Mind, Top Gun and Jake Gyllenhaal's bare ass in Jarhead will evaporate from your account. Also gone are Being John Malkovich, October Sky and Braveheart. At least Netflix is doing us service by getting rid of 50 First Dates, Scary Movie and something depressing called World Trade Center. 
The TV series section won't be impacted as deeply. Mr. Bean and Saturday Night Live: The 2000s are also disappearing. Good thing SNL is on VH1 Classic every other day.
We're just a bit suspicious that Seamless also has a discount running until Jan. 1.