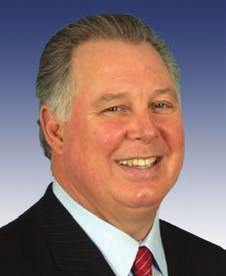 U.S. Rep. Albio Sires (D-8) wasn't happy with President Barack Obama for shaking the hand of Cuban President Raul Castro at a South African memorial service for the late Nelson Mandela earlier today.
"I'm very disappointed that the President would shake the hand of someone who stands for the opposite of everything Nelson Mandela stood for," said the Cuban American Congressman from Hudson County. "Castro stands for the abuse of human rights and lack of freedom. It was just very hyprocritcal of the President to go and honor Mandela and then turn around and shake hands with Castro."
Sires said he doesn't expect an apology.
"This president doesn't apologize," he said.