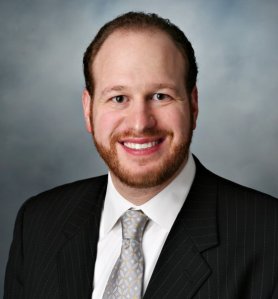 The sudden deal for Manhattan Councilwoman Melissa Mark-Viverito's speaker candidacy is expected to benefit the coalition that unified behind her–especially Brooklyn's Democratic party.
Among the beneficiaries may be Brooklyn Councilman David Greenfield, who is said to be in line to be the next chairman of the City Council's powerful Land Use committee, according to multiple sources close to the negotiations for Council speaker.
"Greenfield will become Land Use chair. It's a huge get for Brooklyn, as Land Use is arguably the Council's most powerful chairmanship," one of the sources told Politicker.
Mr. Greenfield is a close ally of Frank Seddio, the Brooklyn party chair, and reportedly worked hand-in-hand with Mr. Seddio to try to lock in the best agreement possible for the 16-member Brooklyn delegation. One source cautioned, however, that the situation is still fluid and that Mr. Greenfield could land another committee in the deal, such as the transportation or finance chair.
The councilman is considered a political moderate and is not known to be close with Ms. Mark-Viverito, a more fiery liberal. If he snags the land-use position, he would be entrusted with overseeing and approving land deals and zoning changes in the city, including many major real estate developments.
The post, currently held by term-limited Councilman Leroy Comrie, is among the most coveted in the council. Only the Finance committee, insiders say, is a greater plum.
Ms. Mark-Viverito's chief rival, Councilman Dan Garodnick, has not yet conceded in the backroom contest, however. The victor will  be crowned in January when the next legislative session officially starts. 
Mr. Greenfield declined to comment.