Getting somebody a gift is a test of how well you really know that person. And let's face it. Most of us don't pay that much attention to other people. Fortunately for the self-involved, knowing what publications that special person in your life reads is an easy way to figure out an appropriate gift.
The New Yorker: Nearsights Sport Magnifier in Tortoise
Buy the New Yorker reader in your life a real life monocle. That's right—a monacle. Not only can you provide hours dressing up as New Yorker mascot Eustace Tilley, but Nearsights actually advertises in the pages of magazine (right above the Cashmere Watchcap). Sometimes, the perfect present is just sitting right there next to a book review, only you can't see it because you don't have a monocle. Try the tortoise shell. It's very on trend. Also, at $49.99, it's basically half the price of a pair of Warby Parker glasses (which makes sense, because it's half the glasses).
The New York Review of Books: The New York Review Slipcase
Not even most subscribers to The New York Review of Books manage to finish The New York Review of Books before a new issue arrives (it may be a biweekly, but the content of one issue can last all month). So instead of letting The Review pile up, disorganized and forgotten, get the subscriber in your life a handsome box to hold them all in. It eases the guilt of not reading it and fits a whole year's worth of issues.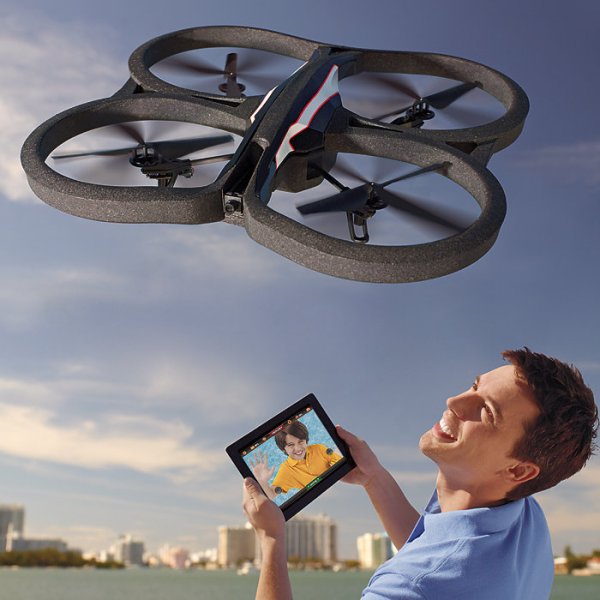 Bloomberg Businessweek: Parrot AR.Drone 2.0 Quadcopter 
Wealthy, fond of clever covers and that sweet spot where business and cultural coverage meet? Perfect! How about a drone? Someday it might deliver your Amazon packages, but for now it's just a fun toy to pilot around your living room. It's not too late to be an (early-ish) adopter before personal drones either get outlawed or we all turn into the Jetsons.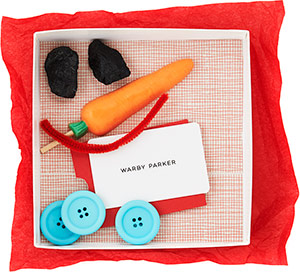 The New Republic: Warby Parker Make-a-Snowman Kit
The New Republic reader on your list is tech savvy but with an intellectual bent, probably wears glasses and likes a good redesign. So get him or her a gift certificate to go pick out some new glasses from the hip glasses purveyor, direct from the factory and all that. As a plus, Warby Parker will send five pairs of glasses to try on in the privacy of one's own home. So no need to go anywhere. The snowman kit is basically a gift certificate, but it's designed to look like a present (buttons, pipe cleaners and fake coal for eyes. Get it? Make a snowman!).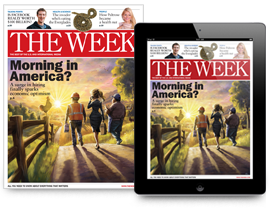 New York: A subscription to The Week
New York magazine recently announced that it would reduce its print schedule to biweekly (that is, once every other week, not twice per week). Meanwhile, The Week is increasing its frequency to 51 issues per year. So give the New York  magazine reader on your list something to flip through on the alternate weeks when New York doesn't print.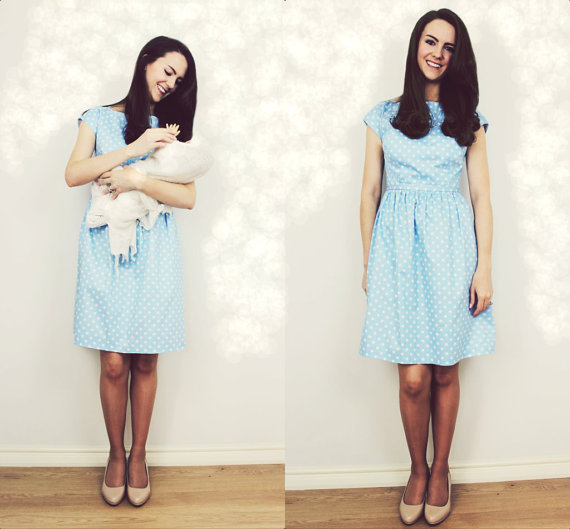 Vanity Fair: replica of the dress Kate Middleton wore after giving birth to Prince George
Vanity Fair loves the Royal Family. And so do readers of Vanity Fair. So how about a handmade replica of the dress that the commoner turned Royal wore after she gave birth? Note: the dress doesn't come with a live baby prince. Also, it won't magically make anyone look thin and shiny-haired immediately after giving birth.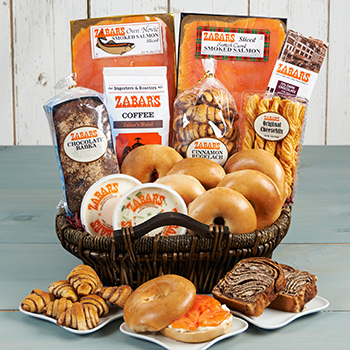 The New York Times: Zabar's NYC Essentials gift basket
Does anything go as well with the Sunday Styles section as lox and bagels from Zabar's? No, of course not.
For just $225, send the Upper West Sider at heart 1/2 lb. of Zabar's Nova, 1/2 lb. of Zabar's Scotch-cured salmon, 2 tubs of Zabar's plain and scallion cream cheese, half-dozen Zabar's NY Original Toasting Bagels, Zabar's chocolate babka, Zabar's cinnamon rugelach, a Zabar's chocolate bar, Zabar's original cheesestix, 1 lb. of Zabar's Special Blend vacuum packed coffee, how-to's on brewing the perfect cup and a basket.
 Mother Jones: Make-your-own Kombucha kit
Why buy store-bought Kombucha when you could make your own, right there on your kitchen counter? Perfect for the 47 percent!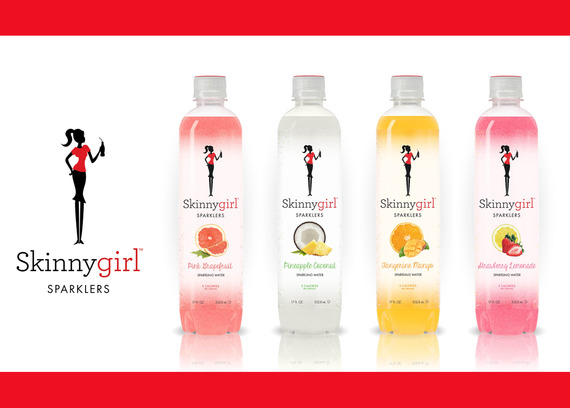 Cosmopolitan: case of Bethenny Frankel's Skinnygirl Sparklers
Is it just us, or has Cosmo lately been featuring a lot fewer steamy sex tips and a lot more tweeny Miley Cyrus-related content? It must be that Cosmo readers like a tease. If that's the case, why not go for a case of Bethenny Frankel's new line of Skinnygirl Sparklers? They're low-cal, so you can get slimmed-down gams and rock-hard abs in time for Christmas dinner. And for the ultimate tease, they contain no alcohol!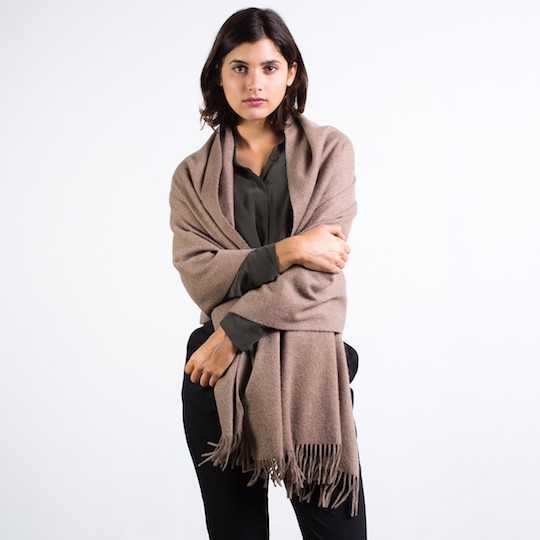 The Atlantic: Everlane Cashmere Stole
It's warm and cozy but also has a cool website and a good backstory. Just the thing for a fan of a monthly magazine that has been around since 1857 but has reinvented itself for millennials as an Internet brand.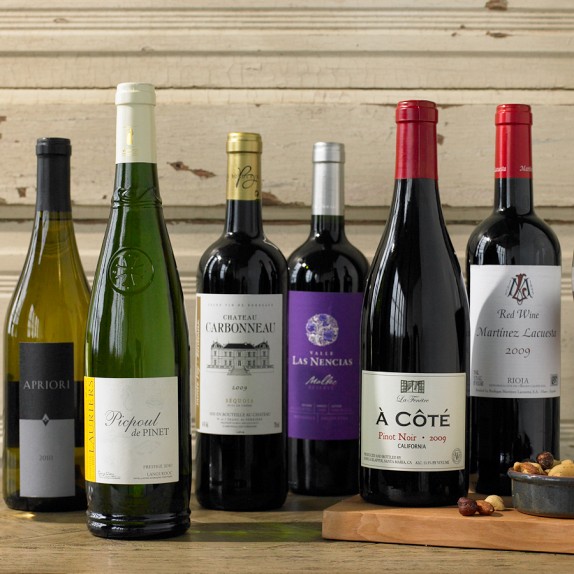 The Wall Street Journal: Explorer Wine Club
Give that Journal reader in your life the gift of gab—that is, the gift of having a wine to say pretentious things about every month. Oaky? Tanin heavy? Pairs well with soft cheese? It will be a really fun year. At least there will be lots of wine to drink!