Time (to say nothing of technology) marches on, but there are some who refuse to succumb to the rewiring of the world, and they need gifts too. In a holiday season saturated with deals on everything from HD televisions to iPhones, what do you get the person on your list who still has an AOL email account? Here are a few gifts guaranteed to please even the staunchest Luddite.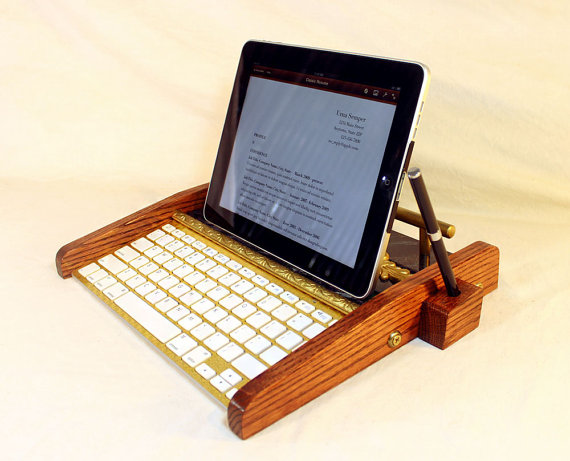 iPad stand, $225, etsy.com
Adding a touch of steampunk will make even the biggest technophobe more amenable to a Netflix binge.
For the Love of Letters: A 21st Century Guide to the Art of Letter Writing by Samara O'Shea, $6
This is for the person you recently heard refer to "electronic mail."
Fisher space pen, $16.49, Restoration Hardware
If your Luddite is only disdainful of technology developed after, say, 1970, this pen, chosen by NASA for use on its space missions, makes a perfect retro stocking stuffer.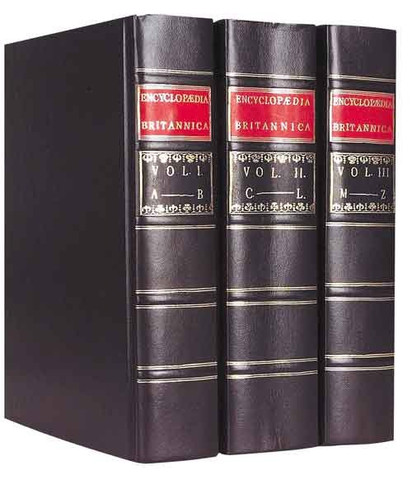 1768 Encyclopaedia Britannica Replica Set, $195, britannica.com
Google who? With this replica of the original 1768 Encyclopedia Britannica set (spelled "encyclopaedia" for maximum Luddite appeal), you can recuse your right to know anything discovered in the ensuing 245 years. It's a time-saver for sure.
Polaroid SX-70 Model One Instant Camera, $390.99, Holga Direct
After all, the Polaroid camera was Instagram before Instagram was Instagram.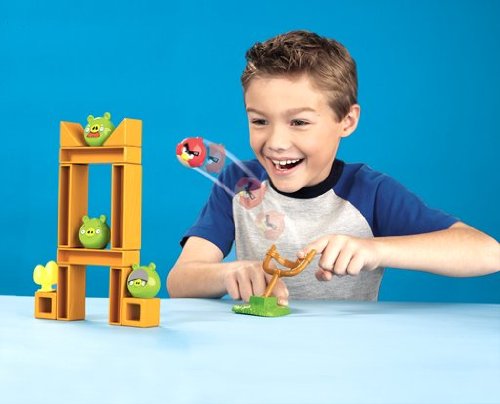 Angry Birds Knock on Wood game, $5.55, Amazon
For Luddites raising other Luddites.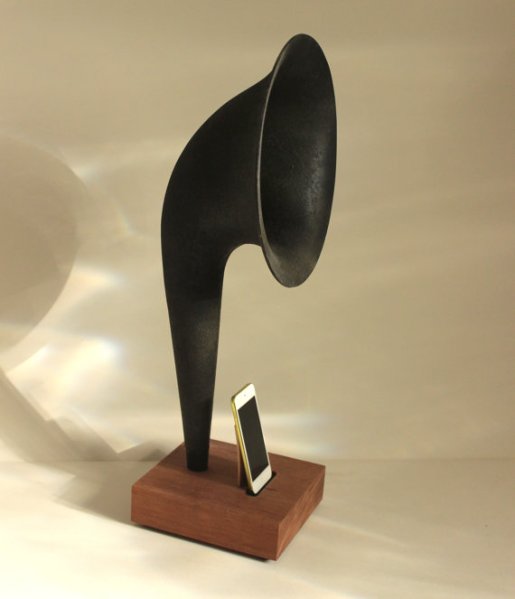 iHorn iPhone/iPod Acoustic Speaker, $299, Etsy

iHorn.
Crosley Radio Kettle Desk Phone, $49.99, Staples
For the person on your list still complaining about how no one ever calls anymore because everyone would rather text—or worse, use "the Facebook."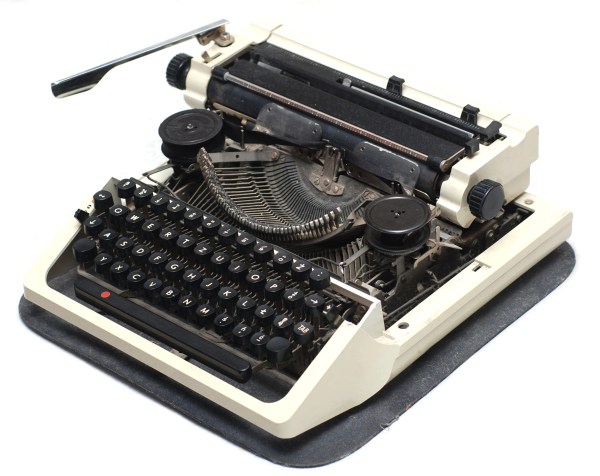 Turn your Luddite's laptop into a typewriter
It's true! With a few software tweaks (that you'll definitely want to outsource as part of your gift), your basic 21st-century laptop can be turned into the gif-less, social media-free, anti-technology word processor of your Luddite's dreams. It's a holiday miracle.