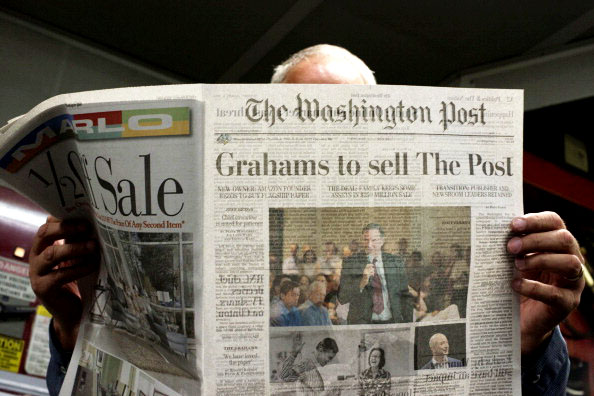 This year, cautious optimism at the state of the industry replaced the gloom and doom of a particularly rough 2012.
Deals were made, Silicon Valley money was invested in legacy publications and promising start-ups, and journalists found shelter in the increasingly porous world of branded content. Instead of an ever-higher body count, 2013 brought announcements of deals and acquisitions.
Media companies pushed into the e-commerce space like it was the '90s all over again. (The jury is still out on that one.) 
Of course, it wasn't all sunshine and cash infusions. Ad pages are still down. Layoffs, while less frequent, still happen (ahem, Patch and Reuters). Print remains a rickety financial proposition. And royal sister-in-law, party planning flop and tennis enthusiast Pippa Middleton was named a Vanity Fair contributing editor.
But if 2012 was a particularly icy media winter, then 2013 brought tidings of the first thaw. It's still too early to put away that winter coat, and there may even be another couple of blizzards (or even a "Snowfall," right Jill?), but there is a general sense of promise that warmer days are on the horizon. Is that a crocus poking through a snowbank?
Al Jazeera Buys Current TV, Launches Al Jazz America
In January, Al Jazeera announced a deal to take over Current TV, the struggling cable network co-founded by former Vice President Al Gore in 2005, for $500 million of Qatari cash. After going on a hiring frenzy, the Arab news network debuted Al Jazeera America in August. A celebratory party in September emphasized the "America" in the title, but all the apple pie party favors and print ads in the world didn't help AJA overcome its image problem and reap the ratings rewards. On the plus side for the new network, as of December, the AJA became available to Time Warner subscribers, so at least Pat Kiernan fans can now tune in.
News Corp. Splits, and So Do the Murdochs
Rupert Murdoch finally gave in to the pressure from investors and spun off News Corp.'s print division from the rest of his media empire. The deal meant that the lucrative entertainment assets would be insulated from the money-hemorrhaging ways of print (it's estimated that The New York Post loses as much as $110 million per year, which adds up to at least four of Rupert's new vineyards), along with the threat of wiretapping lawsuits. Meanwhile, the split meant that Pub Co., as the publishing arm is known, would have to stand on its own, unable to hide behind the success of X-Men. But just as NYPost.com got a long-awaited redesign, Mr. Murdoch went through a split of a more personal nature: He filed for divorce from Wendi Deng Murdoch in June. By the end of the year, with the ink of his divorce agreement barely dry, The New York Times named the 82-year-old an eligible bachelor.
Random House and Penguin Make It Official
After Penguin and Random House announced plans to merge in the fall of 2012, the publishing houses made it official in July (eight months is actually a quick turnaround for the book industry). The newly named Penguin Random House now controls more than a quarter of the U.S. and U.K. market and employs more than 10,000 people worldwide across almost 250 imprints. The full impact of the merger will become clearer in the coming months.
IBT Buys Newsweek
IBT Media, the owner of the traffic-driving but largely unknown International Business Times, bought Newsweek from IAC for an undisclosed sum, ending the three-year-long uneasy partnership between the legacy weekly (which ceased printing at the beginning of the year) and The Daily Beast. Editor in Chief Tina Brown, bereft of buzzy covers and cache, decided to jump ship for the lucrative conference business. At the beginning of December, IBT made the brave-if-perplexing announcement that Newsweek will print once more.
Amazon's Jeff Bezos Buys The Washington Post
Amazon founder Jeff Bezos bought The Washington Post for a cool $250 million. The sale was first announced in a tweet by Jim Romenesko, but WaPo quickly bogarted its own story, ultimately devoting copious amounts of ink to the deal: Before 24 hours were over, a search of "Washington Post sale" on the Post site turned up a staggering 177 results—89 blog posts, 75 articles, eight videos and two photo galleries.
Red Sox Owner John Henry Buys the Boston Globe from The New York Times
The New York Times Co., finally found a buyer for The Boston Globe: John Henry, the owner of the Boston Red Sox, bought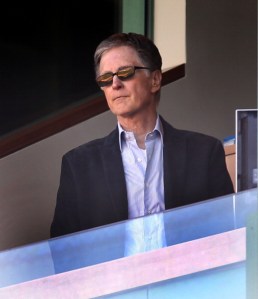 the hometown paper for $70 million. The deal was finalized in October, just in time for the Red Sox's World Series win.
Rupert Murdoch Ruins Vice Media's Hipster Cred
21st Century Fox bought a 5 percent stake in Vice Media for the same price as all of The Boston Globe. That put Vice Media's value at $1.4 billion and proving that the tattooed, camo-clad Canadians are actually great at working the system.
Politico Publisher Robert Allbritton Buys Capital New York
Robert Albritton clearly saw value (although the exact numbers were not reported) in the earnest long-form site started by former New York Observer editors. In December, after significantly staffing up, the site unveiled a redesign and a trio of morning newsletters a la Politico's playbook that cover Albany, City Hall and media. That the newsletters are sent out by 6 a.m., early-ish for political flacks but super early for media types, is a coup. The next feat, slated for early next year, is getting readers to pay up.
EBay's Founder Backs Glenn Greenwald Site
What do you do when you are The Guardian's traffic driver and one-man (well, with a little help) leakmaster? If you are Glenn Greenwald, you leave for a brand-new, large-scale, broadly focused media outlet awash in eBay billionaire Pierre Omidyar money (which presumably doesn't have to go through PayPal).
Vox Media Buys Curbed Network
Internet savvy Vox Media bought Lockhart Steele's Curbed Network, a trio of sites that cover real estate, food and retail, for a mix of stock and cash valued between $20 million to $30 million. But instead of hating Mr. Steele for his success, most people in media circles seemed happy for him, partly because he's actually a nice guy and also because it gave everyone (most likely false) hopes that selling a blog is still possible.