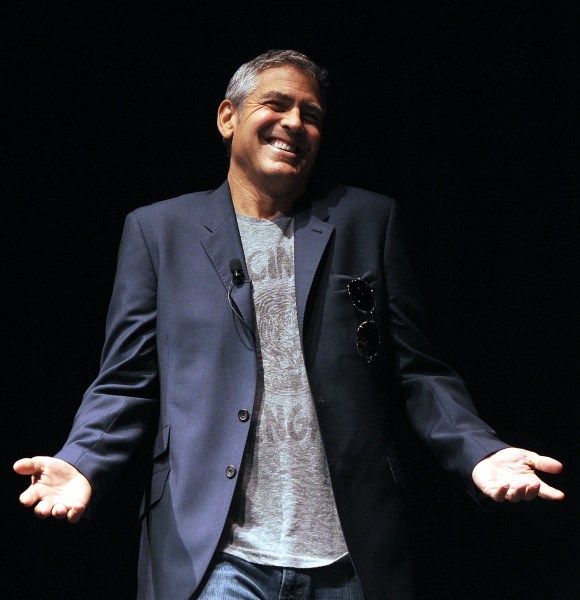 When it comes to the world of sex, it often feels like everything old is new again, but 2013 saw its share of novelties, provocations, celebrations and oddities—the good, the bad and the bizarre.
I'll start with the bizarre: "ball ironing"? It was a blink-and-you-missed-the-fake-trend story stemming from George Clooney bragging about his smoothed-out scrotum. Turns out, thankfully, this service does not exist, but one brave writer for The Cut reported that guys can, in fact, get a laser treatment down there.
The good: The Defense of Marriage Act got struck down by the Supreme Court, granting marriage benefits to same-sex couples in states where they can legally marry, and New York's Assembly passed a bill that would do away with using carrying condoms as evidence of prostitution (an especially problematic practice since the state gives out 39 million male and 2 million female condoms per year, according to advocates). 
The bad: Justin Lookadoo preached the power of abstinence and likened Texas teens who are having sex to chewed-up gum or a used toothbrush. This after kidnapping and rape victim Elizabeth Smart blamed abstinence-only education for furthering the harm she went through, saying, "Nobody rechews a piece of gum. You throw it away. And that's how easy it is to feel you no longer have worth."
The entertaining: On the pop culture front, Showtime's Masters of Sex made the lives and research of the pioneering Masters and Johnson duo into prime-time viewing. Sex addiction, which Luke Ford assured us is very real, was the subject of Thanks for Sharing, starring Mark Ruffalo and Gwyneth Paltrow. Lovelace found Amanda Seyfried channeling the Deep Throat star, with Peter Sarsgaard as her husband, Chuck Traynor, who The Observer called "brilliant, pure coiled malevolence and bad news, the dark blotch staining an otherwise simple rags-to-riches story." The film Blue Is the Warmest Color made lesbian sex headline news with its extended love scene and revelations of on-set drama. Graphic novelist Julie Maroh, whose book the film is based on, was blunt in her denouncement: "It appears to me this was what was missing on the set: lesbians.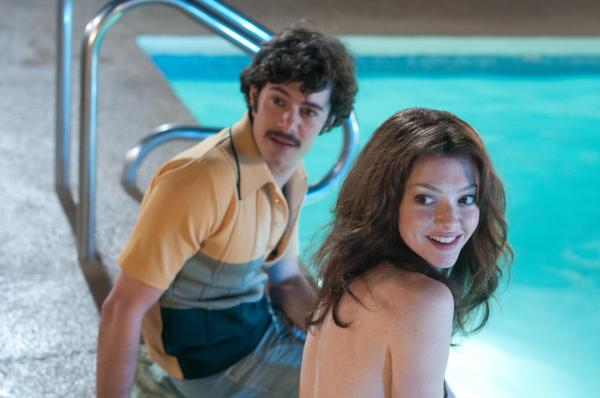 The brainy: As fans await the 2015 film of the most famous sex book ever (Fifty Shades of Grey), which may get dual R and NC-17 releases, sex tomes took a turn for the serious, with Daniel Bergner's What Do Women Want? arguing the answer to his title question is not monogamy and Jesse Bering's Perv offering up a disturbing yet fascinating take on bestiality and incest. Proving that less can be more even in the bedroom, two of the best sex memoirs of the year were, in fact, about not having sex: Sophie Fontanel's The Art of Sleeping Alone and Nicole J. Hardy's Confessions of a Latter-Day Virgin. 
The year's most infamous XXX story wasn't Jenna Jameson's announcement of the return to the genre that made her famous, but Farrah Abraham's Farrah Superstar: Backdoor Teen Mom. The reality TV star sounded ridiculous trying to pretend like she'd been dating porn heartthrob James Deen, rather than crafting a product that, by all accounts (I couldn't bring myself to watch), should be left to the professionals. Mr. Deen also forged ahead in the sex and tech frontier by making the first professional porn using Google Glass.
Perhaps vying with Abraham in the category of "nonporn star the public doesn't want to see naked," 70-year-old Geraldo Rivera caused an uproar when he posted a topless selfie to Twitter, blaming his spontaneous unveiling on tequila. Also of note: Three HIV outbreaks by porn performers briefly stopped production, one as recently as this month; California passed a revenge porn law; the first annual Feminist Porn Conference was held; pioneering peer-reviewed academic journal Porn Studies is in the works; trendy magazine Adult launched; and the panic over the demise of Tumblr porn proved overhyped (there's still plenty of T&A on the blogging platform).
2013 saw a slew of hookup apps, some promising, like Tinder and Pure, and some leaving a bit to be desired. Down, which changed its name from Bang With Friends after a trademark dispute with Zynga, managed to secure $1 million in funding. Spreadsheets claim it'll help you measure your sex life, but what it really measures is how loud you are in bed.
Just when you think you've heard the phrase "sex scandal" for the last time, another one pops up, or in the case of Anthony Weiner, keeps popping up. He persisted in his mayoral campaign right to the very end, while one former mistress, Sydney Leathers, cashed in with a sex tape but managed to top the heights of scandal insanity by selling her skin—literally. The infamous sexter extended her 15 minutes of fame with news of a post-labiaplasty auction. Only slightly less ridiculous was the attempt to create a sex scandal out of Senate candidate Cory Booker's social media usage, providing stripper Lynsie Lee her own election-cycle infamy.
Perhaps the only thing more predictable than a sex scandal is salacious sex journalism. The New York Times' report on campus hookups at Penn by Kate Taylor fell neatly into the "Are young women giving it up too often?" category, with an undertone of concern that these students were bypassing dating in favor of the modern version of Erica Jong's "zipless fuck," an idea The Daily Pennsylvanian took issue with, writing of Ms. Taylor, "She fails to paint an accurate picture of student relationships."
So, we'll hope for a 2014 that brings us a better class of sex scandal, one with, perhaps, some actual sex, porn sex the public wants to watch because it's hot, not because it's a train wreck, and sex reporting that's rooted in celebrating sex, not moralizing about what we do between the sheets.