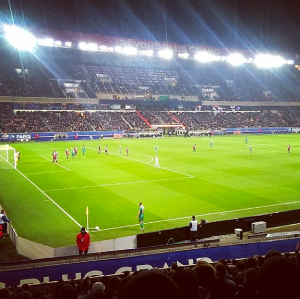 Using Liz Lemon's school of philosophy, ticketing service SeatGeek acquired competitor FanSnap and is shutting it down.
SeatGeek, a New York-based company that describes itself as the "Kayak for event tickets," announced today that it has purchased the assets of FanSnap for an undisclosed price. Since both sites basically do the same thing, SeatGeek's first acquisition knocks out a major competitor.
FanSnap's website now redirects to SeatGeek's and the company isn't transferring over any of FanSnap's employees. The deal was finalized in late November, which was around the same time SeatGeek raised $2.2 million in new funding from its current investors. 
SeatGeek cofounder Russell d'Souza told Betabeat yesterday that the site has attracted more than 3.5 million hits this month and has processed $6 million in revenue each month. As the company expands to more than a staff of 30, Mr. d'Souza said he forecasts more acquisitions in the future. 
"We are really excited about it," said Mr. d'Souza to Betabeat. "We're looking to grow quickly and aggressive as possible as organic acquisitions are good way to fuel that growth."