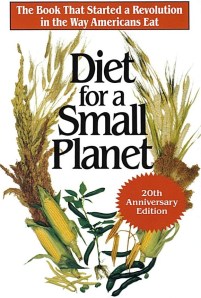 Pioneering pro-vegetarian book Diet for a Small Planet made author Frances Moore Lappé a household name among some left-leaning, hippie households, and she has continued her work. Tonight's Small Planet Fund gala and auction honors the Rainforest Action Network (RAN). Enjoy organic food and wine from the Cleaver Co., and mingle with "environmental movers and shakers" at this small gathering. A 6 p.m., V.I.P. hour includes a conversation between Lappé and RAN's executive director, Lindsey Allen.
Soho (address upon RSVP), 7 p.m., $75 ($250 for V.I.P. hour), smallplanetauction2013.bpt.me, 
email carrie@eventsthatmatter.net for more information.
Looking for something a little more down-home? What's more seasonal than a gingerbread house? In this workshop by Taste Buds Kitchen, you'll learn how to make one, complete with a frosted candy roof and pretzel picket fence. The only downside? In order to enjoy these lovely creations, you'll have to tear apart your edible artwork.
Taste Buds Kitchen, 109 West 27th Street, 10th floor, 212-242-2248, 8:30 p.m., $75-$95