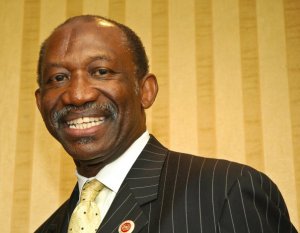 U.S. Attorney Preet Bharara is going after the pensions of four ex-pols convicted on corruption-related charges, his office announced this morning.
The United States Attorney for the Southern District of New York has filed paperwork seeking orders to force former City Councilmen Larry Seabrook and Miguel Martinez to forfeit their pension payments to pay off hundreds of thousands of dollars owed on their corruption charges.
The office has also filed two separate discovery requests that see to locate benefits paid to former City Councilman Hiram Monserrate and former Yonkers City Councilwoman Sandy Annabi, both convicted on corruption charges as well. According to letters sent by Mr. Bharara's office, Mr. Monserrate and Ms. Annabi are believed to have cashed out of their publicly-funded pension, collecting lumps sums–but have yet to pay up on money owed.
Mr. Seabrook, charged with corruption and money laundering in connection with the slush fund scandal, still owes more than $418,000, and currently receives benefits. Mr. Martinez, who still owes $160,000, will be eligible for benefits at the age of 57. Mr. Monserrate still owes nearly $80,000; Ms. Annabi more than $1.27 million.
"With today's actions, we aim to prevent  corrupt elected officials from continuing to benefit from pensions paid for by the very people they betrayed in office. As I announced this fall, we are committed to using every legal tool to take the profit out of crime, and that includes preventing public money from being used to fund the comfortable retirement of corrupt officials. This is what justice and common sense require," Mr. Bharara said in a statement.
View the letter related to Mr. Seabrook's pension below:
[scribd id=192081956 key=key-1pd9v8b61ijqbgqvjk66 mode=scroll]