Did we get any smarter in 2013? No, we did not. And by "we" I mean everyone, from technology wunderkinds to obnoxious hedge fund managers to elected governors to the rest of us. What follows is an unscientific but highly intelligent survey of our year of stupidity when it comes to money and markets.
The Millennial as Moron
This fall, 23-year-old Evan Spiegel, the founder of Snapchat, another one of those revolutionary apps you've never used and might not get around to before it goes the way of Myspace, reportedly turned down a $3 billion acquisition offer from Facebook and maybe even $4 billion from Google. He's an idiot. Yes, I know, he has venture capitalists blowing smoke up his ass—the latest waft of which being a $50 million investment in December from hedge fund/private equity firm Coatue Management. But why settle for $3 billion when someone is telling you you're worth $6 billion? Millennials think that a year of their time is worth a decade of that of anyone more than 35. But come on, Spiegel. You started the company a little more than two years ago. Sell it, bank a billion, and found another—or watch it all disappear in not much longer than the 10 seconds one of your videos lasts. 
The Asshole's Asshole
Activist hedge fund manager Bill Ackman seems like a smart guy (albeit in the profoundly annoying manner of the Harvard MBA). He has a pretty impressive track record and has made a lot of money. But what the heck was he thinking picking a public fight with an attack dog like Carl Icahn on CNBC last January? Despite Herbalife recently receiving an all-clear on the auditing front, Mr. Ackman might still be being right about the supplement company's shaky foundations, but at this point, it doesn't seem to matter. Mr. Ackman achieved the near-impossible: He's the short-seller who has managed to find himself the victim of a short squeeze put into play by other short-sellers. There's no cabal, but these guys do tend to be on the same side of these things. Last time I checked, George Soros, Stan Druckenmiller, Richard Perry and Kyle Bass had all piled into Mr. Icahn's side of this trade. It's almost enough to make you forget about Mr. Ackman's idiotic public spat with Kmart after his heavy-handed and disastrous interference in the retailer's affairs via ex-Apple flameout Ron Johnson.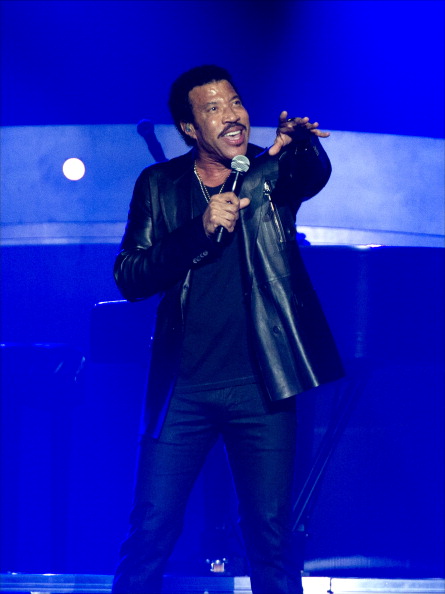 Lionel Richie Likes This Stock
In January, "emerging growth" schlock shop Rodman & Renshaw filed for Chapter 7 bankruptcy. There are lessons here. One: There is no such thing in this era of tech-happy investors as an "emerging growth" company that can't secure the services of an investment bank you might have heard of. R&R also specialized in emerging Chinese companies with a remarkable tendency to collapse in a heap of fraud shortly after receiving financing. (Former R&R CEO John Borer explained it with this winner: "A lot of Chinese companies have suffered for a lot of reasons.") Two: Beware any investment bank that wheels out someone like Ret. Gen. Wesley Clark when they need to gin up some credibility. But if you overlooked that while enjoying their private party in China's Forbidden City in 2010, you would have gotten a twofer in the form of Colin Powell and Lionel Richie. 
What Was the Governor Smoking?
Have you heard the one about the stock promoter who brought down a sitting governor? That would be Jonnie Williams of Star Scientific—which makes a tobacco-based anti-inflammatory supplement called Anatabloc. Yes, we're talking about the health benefits of tobacco. Mr. Williams stepped down as CEO of STSI in November after evidence of outsized gifts and loans to Gov. Bob McDonnell became too embarrassing to ignore. Topping more than $165,000 (that we know of), Mr. Williams bought a Rolex for the governor, took his wife on a $15,000 shopping trip to NYC and paid for the wedding of his daughter. In return for such largesse, Virginia Attorney General Ken Cuccinelli II, who lost his campaign for governor to Terry McAuliffe in November, was said to have told his office to "slow-walk" a 10-year-old tax assessment case against STSI that Mr. Williams hoped would disappear. And the Virginia secretary of health and human resources once met with Mr. Williams at Gov. McDonnell's suggestion, just to chat about Anatabloc's potential.
Boiler Room Broheims
Red flag alert: a brokerage firm that advertises for brokers on Craigslist. He's no Jordan Belfort, but John Thomas Financial founder Anastasios "Tommy" Belesis managed to suck more than $100 million out of credulous clients before being shut down in July. The firm was a boiler room, pure and simple, and was shut down in the summer after the SEC sued Mr. Belesis. Happy clients are in luck, though: Mr. Belesis' two brothers took their rolodexes and 14 colleagues from JTF down the street to Portfolio Advisors Alliance in June. Their address is 80 Broad Street. Right next door to Goldman Sachs' long-time headquarters at 85 Broad. It has to be legit.
Parting Shot At Michael Dell (Because Why Not?)
Remember that whole LBO of Dell Inc.? The one in which Michael Dell had a top-secret plan to save the computer maker? Dell told attendees at Dell World 2013 last week that the company is far stronger for having gone private. He even wheeled out Silicon Valley's man-of-vision Elon Musk as proof. And as I've written in this space before, what else is Dell going to say? But Canada's version of Dell, BlackBerry, was unable to do anything of the sort. It's the same story—a once dominant technology company suddenly facing extinction due to one-too-many missed technology shifts. Except in BlackBerry's case, there were no takers besides Canadian firms already sitting on huge losses. Being desperate is not the same as being duped. Canada's Parliament is going to allow its members to choose between iPhones and BlackBerries for the first time in April 2014. Happy New Year, BlackBerry.